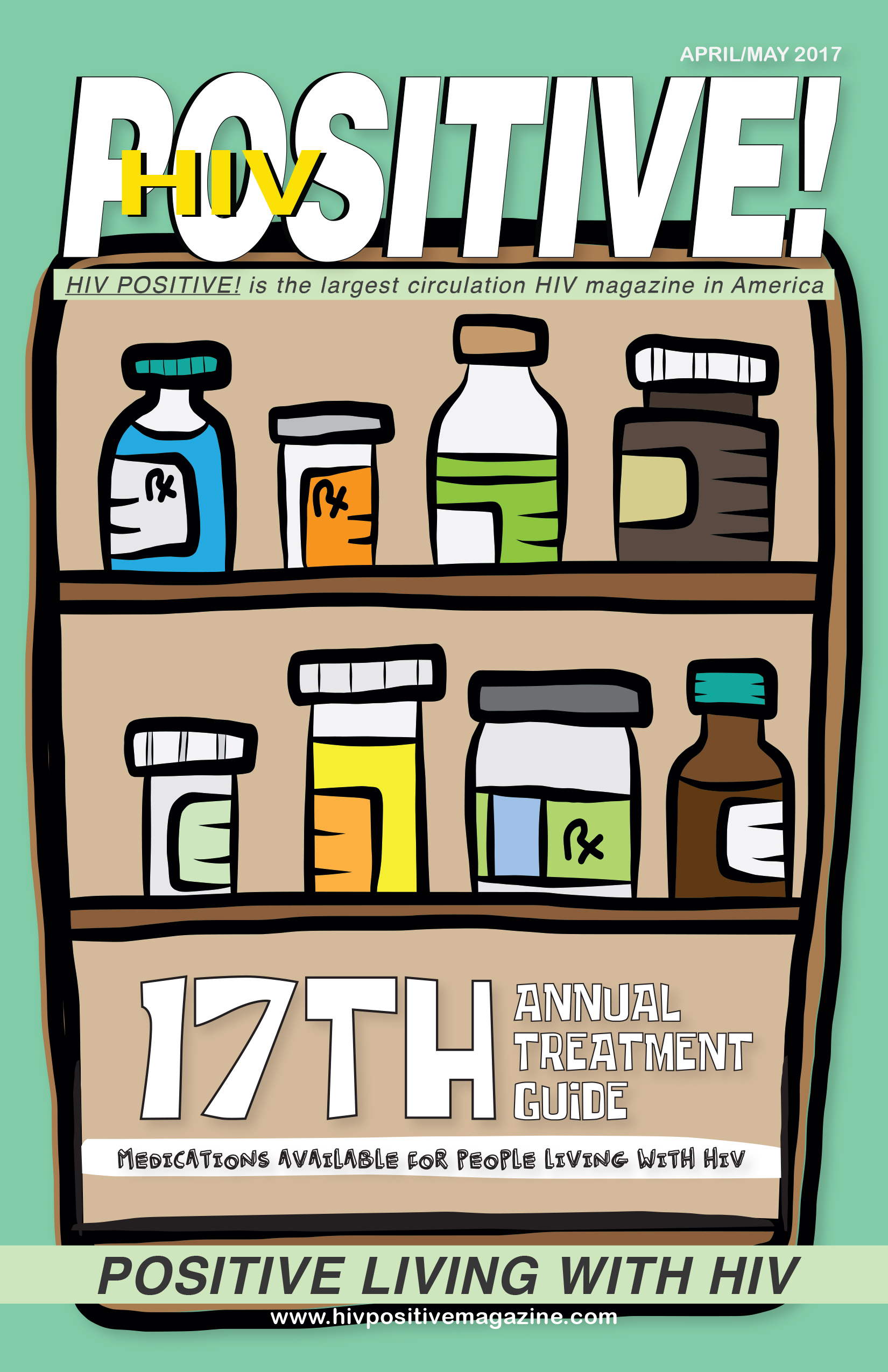 You probably know that no drug currently available is a cure for HIV. But, treatments and regimens have come so far in such a short time, that it's absolutely possible to keep your HIV at undetectable levels and keep it in check. Keeping HIV in check for you means you'll need to work with your HIV specialist to come up with a regimen that will work for you. Your doctor will look at any existing health problems, potential drug interaction problems as well as lifestyle issues among other things to help determine what regimen is right for you. He or she will also determine when you should start your regimen.

HIV specialists can differ on exactly when you should start treatment and there are different circumstances as well but the one test that you'll be given which will more than anything else determine clinically when you should start therapy is a CD4 test. It should be noted however, that the current Department of Health and Human Services (DHHS) Guidelines states that antiretroviral therapy (ART) is recommended for all HIV-infected individuals, regardless of CD4 T lymphocyte cell count, to reduce the morbidity and mortality associated with HIV infection. This means the recommendation is to start therapy immediately.
The CD4 test measures your CD4 T-cells or just "T-cells." Your T-cells play an important part in the immune system and HIV, as time goes on, destroys them. The average person without HIV has between 500 and 1200 T-cells (which are measured within a cubic millimeter of blood). When your T-cells drop below 200 or when you have an opportunistic infection, you are considered to have AIDS.
Older DHHS guidelines recommended starting therapy at the 350 T-cell mark. This mark is before you ever technically have AIDS and the goal was to keep your HIV infection from ever progressing to AIDS. Physicians do differ on starting points. Most will get you going between 500 and 350. Many physicians who recommend starting sooner (and most these days do follow the DHHS recommendations to start as soon as you are diagnosed) do so to make sure, as the current guidelines point out, there is no damage at all to the immune system.
When it's time to start therapy, you can discuss your first combination of drugs that you'll take – your first-line therapy.
This used to be a trial and error process and there were terrible side-effects but that was back then, in the early days of the disease. Today's drugs are numerous, easy to take, easy to tolerate, easy to adhere to and most of all highly effective.
There are now many FDA approved drugs for HIV treatment, including multi-class combination drugs and Single Tablet Regimens (STRs). The combination drugs (some have been around for years while a few are relatively new) are tremendous because they combine everything you need in just one or two pills that you take just once-a-day.
Most current regimens for people just starting HIV treatment consist of three drugs from different drug classes which make up the HIV cocktail. Combination drugs and STRs, that we've mentioned, combine two or more of these drug classes into a single pill.
An initial Anti-Retroviral (ARV) regimen usually consists of:
1. An Integrase Inhibitor (INSTI) based regimen.
INSTI + 2 NRTIs
Current DHHS guidelines for this regimen recommends:
- Genvoya
- Stribild
- Isentress with Descovy or Truvada
- Tivicay with Descovy or Truvada
- Triumeq
2. A Protease Inhibitor (PI) based regimen.
PI + 2 NRTIs
Current DHHS guidelines for this regimen recommends:
- Prezista (boosted) with Descovy or Truvada
Alternative DHHS PI-based regimens include:
- Prezcobix with Descovy or Truvada
- Evotaz with Descovy or Truvada
- Prezista (boosted) with Epzicom
- Reyataz (boosted) with Descovy or Truvada
3. A Non-Nucleoside Reverse Transciptase Inhibitor (NNRTI) based regimen.
NNRTI + 2 NRTIs
Current DHHS guideline for this regimen (considered alternative) includes:
- Odefsey
- Complera
- Sustiva with Descovy
- Atripla
You can also get combinations of the various regimens through the use of two or three pills if you are not found to be a good candidate for a single tablet regimen for any reason.

The National Institutes of Health (NIH) treatment studies have found that Viral load reduction to below limits of assay detection in an ART-naive (new to treatment) patient usually occurs within the first 12–24 weeks of therapy. Predictors of success include:
- High potency of ARV regimen.
- Excellent adherence to treatment regimen.
- Low baseline of viral load.
- Higher baseline CD4 count (>200 cells/mm3).
- Rapid reduction of viral load in response to treatment.
The studies go on to state that successful outcomes are usually seen in 90% of clinical trial subjects although lack of adherence can drop that percentage.
If you are treatment experienced (currently on an HIV regimen) it may be possible to switch to a more effective regimen or to an alternative regimen in some situations. Before you switch, your doctor will consider several key principles in addition to your own personal reasons for wanting to switch regimens. Some reasons to switch regimens are:
To simplify the regimen by reducing pill burden and dosing frequency to improve adherence.
1. To enhance tolerability and decrease short- or long-term toxicity and side effects.
2. To change food or fluid requirements.
3. To avoid parenteral administration (not oral or rectal).
4. To minimize or address drug interaction concerns.
5. To allow for optimal use of ART during pregnancy or should pregnancy occur.
6. To reduce costs.
HIV treatment is expensive but there are ways to help pay for your drugs. Please don't gamble with your health and possibly your life by buying your drugs from disreputable and non-credentialed sources. Use a trusted pharmacy.
In the following list, we have evaluated the medications approved by the Food and Drug Administration (FDA) for the treatment of HIV.
Our ratings are unscientific and subjective. They are based upon the general feelings of people in the HIV community toward the pills they have to take. If you would like a general idea of how many pills you will have to take, how they are likely to affect your lifestyle and want to know what other people think about them, we hope you'll find this review helpful.
For more detailed information, visit the Department of Health and Human Services (DHHS) site at aidsinfo.nih.gov/guidelines or download their mobile app at aidsinfo.nih.gov.apps.
Please click on the links below to view the details of each category.
Nucleoside Reverse Transcriptase Inhibitors
Non-Nucleoside Reverse Transcriptase Inhibitors
---
Copyright 2017, Positive Health Publications, Inc.
This magazine is intended to enhance your relationship with your doctor - not replace it! Medical treatments and products should always be discussed with a licensed physician who has experience treating HIV and AIDS!