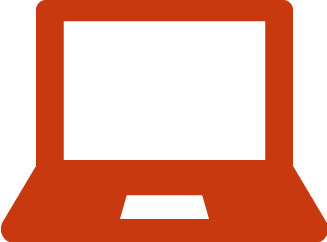 Where can you find the most up-to-date information about HIV and AIDS? Right here, on the Internet!

In many ways, the Internet almost seems to have been invented for sharing information about a new disease like HIV. It can be accessed by anyone, anytime, anonymously, around the world. And it can be updated as frequently as new medications, new treatment protocols and the results of new research become available.

However, not everything you read on the web is true. There is no monitoring organization that oversees Web sites for accuracy and reliability. Anyone can post health "facts" on-line. Many of those "facts" are simply not true. Some sites are rip-offs, designed to get your money. Don't stay on any site that promises a "cure" for HIV. At this date there is no cure, and any site that claims to have one is a scam.

That said, the fact remains that the Internet is the perfect place to research HIV and AIDS. Here are some additional sites that consistently provide reliable, up-to-date information.
---
---
http://alliance.nyc/.
---
The Well Project
The Well Project is a non-profit organization whose mission is to change the course of the HIV/AIDS pandemic through a unique and comprehensive focus on women and girls. The Well Project is recognized as leading the charge for women and girls living with HIV by advocating that every woman and girl has the right to access quality, current information about HIV/AIDS, which can mean the difference between survival and death. It was founded by Dawn Averitt Bridge, who was diagnosed with HIV in 1988 at age 19 and has since become one of the nation's most prominent HIV/AIDS treatment advocates, holding federal appointments to the Office of AIDS Research Advisory Council and the Presidential Advisory Council on HIV/AIDS.
---
AIDSMeds.com
AIDSmeds is dedicated to providing people living with HIV, along with their health care providers, the necessary information they need to make empowered health care decisions. By offering complete, but not complicated, up-to-date information since 2000, AIDSmeds seeks to help those who are both new and old to these challenges, and to remain a powerful resource for years to come.
---
TheBody.com's mission is to: Use the Web to lower barriers between patients and clinicians. Demystify HIV/AIDS and its treatment. Improve the quality of life for all people living with HIV/AIDS. Foster community through human connection.
---
Project Inform

Project Inform believes it is possible to create the first generation free of HIV and hepatitis C within the next decade. To achieve that dream, we focus our work in four areas: drug development, bio-medical prevention, education and health care access. Project Inform encourages the development of better treatments and cures for both HIV and hepatitis C. We advocate for innovative, medically-based prevention strategies. We provide up-to-date, life-saving information to help people living with HIV and hep C make the best choices regarding their treatment and care. And we press governments to set policies and assure unlimited access to affordable health care that will one day end the HIV and hep C epidemics.
---
A Positive Life

We are ViiV Healthcare - a global specialist HIV company established by GlaxoSmithKline and Pfizer to deliver advances in treatment and care for people living with HIV. Our aim is to take a deeper and broader interest in HIV/AIDS than any company has done before and then take a new approach to deliver effective and new HIV medicines as well as support communities affected by HIV.
---
HIVandHepatitis.com

The goal of HIVandHepatitis.com is to produce high-quality, accurate, and timely online information about treatment, management, and prevention of HIV, hepatitis B and C, HIV/HBV and HIV/HCV coinfection, and related conditions. Since the website's founding in 1999, our editors and contributors have sought to offer cutting-edge information -- including coverage of relevant conferences and summaries of medical literature -- in a format useful to both clinicians and people living with HIV and viral hepatitis.
---
AIDSHealth.org
Los Angeles-based AIDS Healthcare Foundation (AHF) is a global organization providing cutting-edge medicine and advocacy to more than 200,000 patients in 28 countries. We are the largest provider of HIV/AIDS medical care in the U.S.
A truly independent voice in our mission to rid the world of AIDS, AHF's operating capital comes from our own self-created social enterprises. AHF Pharmacies, thrift stores, healthcare contracts and other strategic partnerships generate funding that helps AHF provide medical and advocacy services across the globe.
Generating and defining new, innovative ways of treatment, prevention and advocacy is the hallmark of our success. We are currently leading a mass testing initiative to identify and treat the 25 million people who don't know they are infected. By advocating big goals – aiming to see an unprecedented 1 billion people tested each year – AHF hopes to eliminate older, more time-consuming methods.
Since 1987, AHF has cared for thousands of people living with HIV and AIDS worldwide. As we create and implement unparalleled programs in new communities in the U.S. and abroad, we expand delivery of healthcare and influence over policy with the sole aim of saving more lives.
---
Avert.org
AVERT is an international HIV and AIDS charity, based in the UK, working to avert HIV and AIDS worldwide, through education, treatment and care.
AVERT's charity work consists of three closely related programmes of activity.
AVERT's Community Programme supports and builds partnerships with local organisations who are working to directly avert the spread of HIV and AIDS, and to improve the treatment, care and support of people infected with, or affected by HIV and AIDS. AVERT is currently in partnerships with HIV & AIDS community-based organisations in southern Africa, particularly in areas where there are extremely high rates of HIV infection.
AVERT also provides a wide range of information to educate people about HIV and AIDS across the world. AVERT's highly successful website, avert.org, the most popular HIV and AIDS website in the world, has over 200 pages which describe all aspects of HIV and AIDS, as well as having specific areas for young people, interactive quizzes, an extensive photo gallery, and videos. The site is visited by nearly a million people each week.
AVERT's Information and Advocacy Service also provides help and advice to the general public through specific enquiries, as well as campaigning for improved responses on specific issues, such as preventing children being born with HIV.
---
Copyright 2019, Positive Health Publications, Inc.
This magazine is intended to enhance your relationship with your doctor - not replace it! Medical treatments and products should always be discussed with a licensed physician who has experience treating HIV and AIDS!