This class of drug is meant to interfere with the entry, fusion or binding of the HIV virus to a healthy cell.
---
SELZENTRY
(Maraviroc)

DHHS Status:Not Recommended, Experienced Only
Manufacturer: Viiv Healthcare (www.viivhealthcare.com)
Selzentry (www.selzentry.com)
FDA approval date: August 7, 2006
Financial Assistance: https://www.viivhealthcareforyou.com
Selzentry is available in 150 and 300mg tablets, and must be taken twice a day. There is no "standard" dose for Selzentry. The dosing varies depending on which other medications you take with it.
Review: Selzentry is prescribed generally for experienced patients who are resistant to multiple HIV drugs.
Selzentry is the first in the class of entry inhibitors. It stops HIV from entering your cells using the CCR5 receptor. Unfortunately, it does not work against strains of the virus that use another receptor called CXCR4. You should have a "tropism assay" done before taking Selzentry to see if the drug will work for you. This testing is expensive but there can be financial assistance available through ViiV.
---
TROGARZO
(Ibalizumab)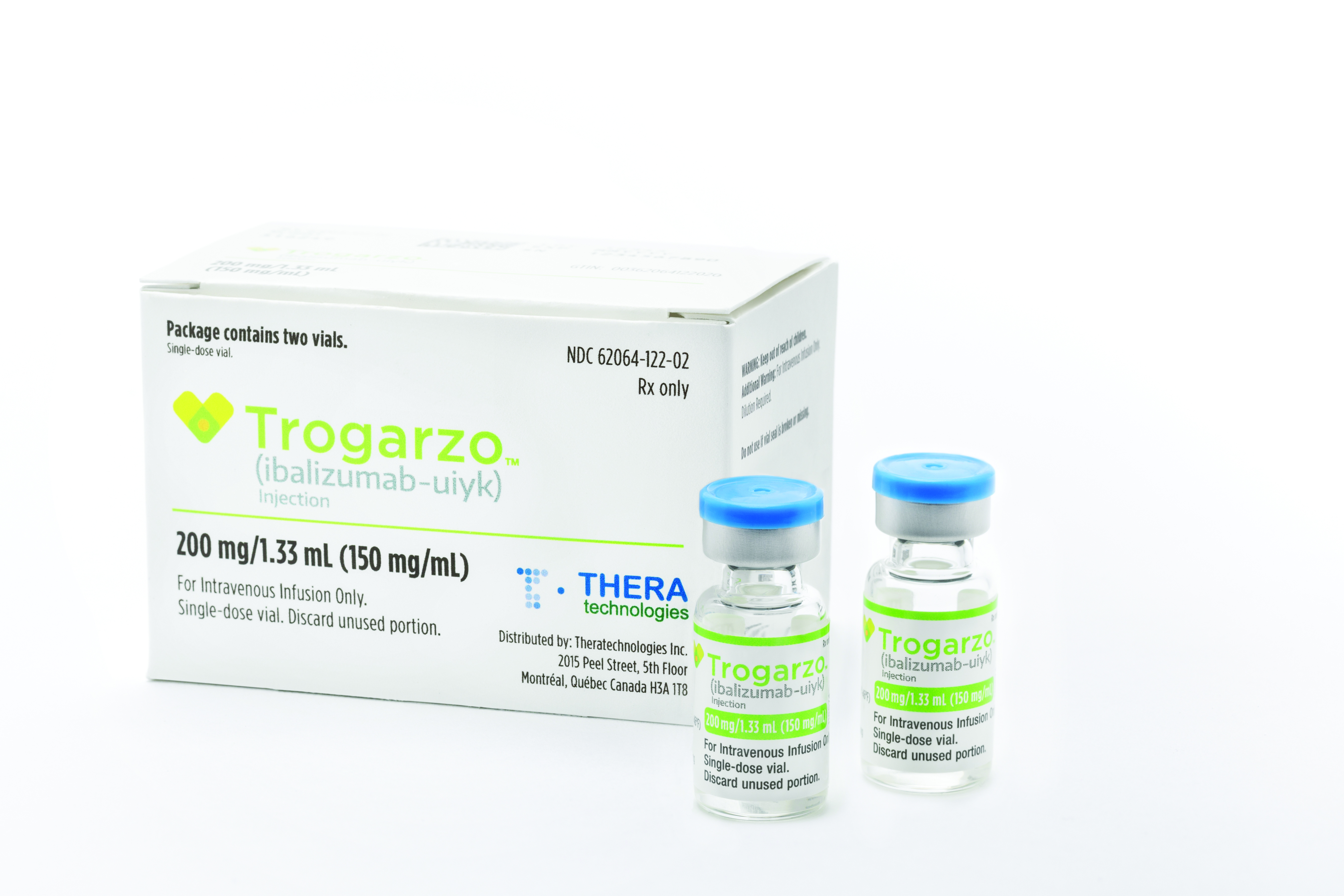 DHHS Status: Awaiting Recommendation
Manufacturer: TaiMed Biologics, Inc. partnered with Theratechnologies Inc.
Trogarzo (www.trogarzo.com)
FDA approval date: March 6, 2018
Financial Assistance: THERA patient support call 1-833-23-THERA (84372)
Trogarzo is administered intravenously (IV) as a single loading dose of 2,000mg followed by a maintenance dose of 800mg every 2 weeks. If a maintenance dose (800mg) is missed by 3 days or longer beyond the scheduled dosing day, a loading dose (2,000mg) should be administered as early as possible. Trogarzo must be used in combination with another antiretroviral regimen.
Review: Trogarzo is a Brand new drug. The Trogarzo injection is described as the first HIV-1 inhibitor and was just approved for use in combination with other antiretroviral treatments in heavily treatment-experienced adults with multidrug resistant HIV-1 infection who are failing their current regimen.

Clinical studies have shown that Trogarzo, in combination with other HIV regimens, significantly reduced viral load and increase CD4+ (T-cell) count in people with multidrug resistant HIV. And as the first long-acting treatment, it is the only regimen that does not have to be given daily - but adherence to the regimen is very important.
Trogarzo blocks viral entry into cells by attaching to CD4 cells. Trogarzo works on both CCR5 and CXCR4 virus. It is not metabolized in the liver or eliminated by the kidneys.
Trogarzo may be an important entry for individuals with resistance and failing regimens.
---
Entry Inhibitor
Pharmacokinetic Enhancer
---
Copyright 2018, Positive Health Publications, Inc.
This magazine is intended to enhance your relationship with your doctor - not replace it! Medical treatments and products should always be discussed with a licensed physician who has experience treating HIV and AIDS!