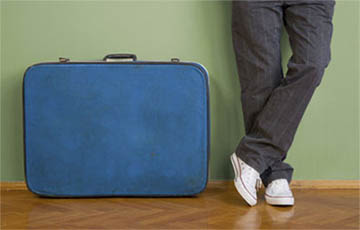 The United States is proud of being a global leader in the fight against HIV and AIDS. But, for the past 22 years, it has barred entry to people with the disease. At the same time that our country was urging an end to the stigma that keeps people from getting tested and seeking treatment for HIV infection, it was perpetuating the stigma by turning away people with HIV at the border.
The ban on HIV-positive foreign visitors began in 1987, when federal health officials added HIV to the list of communicable diseases that prevented people with HIV from entering the country. In 1993, Congress made it law.
This discriminatory policy began, of course, when much less was known about HIV and AIDS, and there were no effective medicines available to treat it. HIV was added to a list of diseases that bar entry to the U.S., including active tuberculosis, cholera, yellow fever, smallpox, infectious leprosy, and diphtheria.
Of course, we have known for years that HIV doesn't belong on that list, because—unlike the other diseases—it is not spread by casual contact. And yet the ban remained.
The U.S. faced harsh criticism internationally for having one of the most restrictive policies for HIV-positive foreigners, particularly in comparison to other Western countries. The U.S. was one of only about a dozen nations—including Iraq, Qatar and Armenia—that restricted the admission of foreigners because of their HIV status. One effect of the ban was to make it virtually impossible to hold international conferences on AIDS in the United States.
The process of removing the ban started under George W. Bush. In July, 2008, he signed legislation that repealed the original statute. President Obama finished the job, lifting the restriction effective January 4, 2010.
"If we want to be the global leader in combating HIV/AIDS, we need to act like it," President Obama said during a recent ceremony to reauthorize the Ryan White Comprehensive AIDS Resources Emergency Act.
Copyright 2018, Positive Health Publications, Inc.
This magazine is intended to enhance your relationship with your doctor - not replace it! Medical treatments and products should always be discussed with a licensed physician who has experience treating HIV and AIDS!