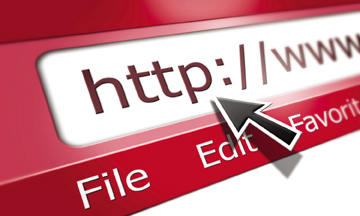 What is the best place to go for the latest information about HIV?
The Internet. The treatment of HIV is fast-changing, and the Internet is uniquely able to keep up with rapidly-changing information-an Internet site can literally be updated every day. In addition, there's a lot to know about HIV-and the storage capacity of an Internet site is almost unlimited. Lastly, the Internet is searchable-so no matter how unique or off-the-wall your question may be, the Internet can take you right to the answer.
But there's a danger to the Internet, too: anyone can put up a website, and they can say anything on it-even if it isn't true! Regrettably-and unbelievably-there are still sites on the Internet that deny HIV causes AIDS. The people behind these sites are called "denialists." HIV denial is simply wrong. HIV was identified as the cause of AIDS almost 25 years ago, and there is not a single scientist or doctor in the world who questions it. If you run into one of these denialist sites, move on.
There are also medical scams on-line. If you run into a site that offers you HIV medicines at unbelievably low prices, don't believe it. If it sounds too good to be true, it is. HIV is a serious disease-don't risk your life on counterfeit drugs from a third-world country, no matter how persuasive the website sounds.
But don't let the hazards of the Internet keep you from using it to learn more about HIV. There's more good information about HIV on-line than bad, and some of the best sites are very, very good, indeed. Here are three to start with.
HIVPositiveMagazine.com www.hivpositivemagazine.com
HIVPositiveMagazine.com is the on-line presence of HIV Positive! magazine. On our website, you'll find archives of our "Positive Profiles" and articles from years past.
You'll also find:
---
A listing of ASOs (AIDS Service Organizations) in all 50 states.
If you aren't already in contact with an ASO, use this list to find one near you, and go see them. An ASO can be incredibly helpful to anyone with HIV. They can connect you with services and resources you may not even know exist. A good ASO can literally save your life!
---
ADAP (AIDS Drug Assistance Program) criteria and formularies for all 50 states.
We update our list of ADAP qualifying criteria and formularies (a list of drugs that ADAP will cover) every year, so you'll always find the most current information available on-line.
---
HIV/AIDS hotlines for all 50 states.
Need somebody to talk to? We list the HIV/AIDS Hotlines for all 50 states on our website.
---
A review of HIV medications.
Our review of HIV meds is updated every year to include the latest medications on the market. It is famous for telling you, in plain English, which drugs are most popular among people with HIV, which have the worst side-effects, and which are just plain obsolete.
---
How to pay for HIV medications.
There may be more options available to you than you realize. Our listing of the various ways you may be able to pay for your medications is also updated every year.
---
TheBody.com

For more information, click on www.thebody.com.

TheBody.com describes itself as "The Complete HIV/AIDS Resource," and it lives up to that billing. It has dozens of different sections and departments covering almost every aspect of HIV. There are separate "resource centers" for the newly diagnosed, women, African-Americans, and people coping with lipoatrophy. It's a big site, full of useful information presented in an accessible way.
---
AidsMeds.com

For more information, click on www.aidsmeds.com.

AidsMeds.com was founded in 1999 by veteran AIDS activist Peter Staley. In the beginning, it focused on HIV medicines. Now the site covers just about everything.

Be smart when you use the Internet! Don't go on-line looking for a miracle cure. (There isn't one, although you can probably find someone who will tell you there is!) But do use the sites above, and others like them, to find out what you need to know to live a long, rewarding life with HIV.
---
Copyright 2018, Positive Health Publications, Inc.
This magazine is intended to enhance your relationship with your doctor - not replace it! Medical treatments and products should always be discussed with a licensed physician who has experience treating HIV and AIDS!