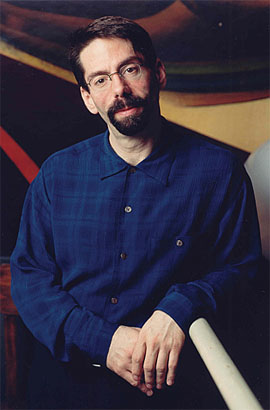 Fred Hersch is considered to be one of the most prolific and accomplished jazz pianists and composers of his generation. Since coming to New York in 1977, he has worked with jazz legends including Joe Henderson, Art Farmer and Stan Getz. He has performed all over the world unaccompanied, in duo, and with trios and quintets. He has performed on more than one hundred recordings, including more than two dozen albums as the band leader or soloist. He's had two Grammy nominations for Best Jazz In­strumental Performance and a Grammy nomination for Best Instrumental Composition.
He's done all this in spite of having tested positive for HIV in 1986, shortly after the first HIV test came out.
"My internist at the time was watching my T-cells go down, so when I got the diagnosis, it wasn't surprising," Fred said.
"Don't get me wrong, it was scary," Fred said. "When I was diagnosed, there were no drugs to treat HIV, so the only thing you could do was cross your fingers. I lost a lot of friends between 1986 and 1994, when the first protease inhibitors began to come out. Every recording I made at that time, I thought might be my last.",
"I've been on what they call 'salvage therapy' for many, many years," Fred says. "Right now I'm on a combination of six drugs. I'm actually resistant to some of the drugs I take, but they still seem to work when I take them in combination with other medications. I've been lucky—every time I run out of options, something new comes along."
Throughout his long history with HIV, Fred was always able to perform and record without interruption—until 2008, when he had a year of what he calls "medical hell."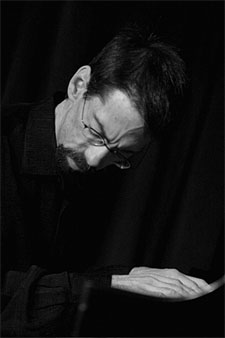 "In early December, 2007, I had just returned from a tour and was dehydrated, I'd lost weight, and I had no appetite. My internist recommended a two or three week break from meds to let my system regroup," Fred said.
"I wound up with a bout of AIDS dementia," Fred says. "When I rebounded from that I got a bad case of pneumonia that put me in a coma. I had to completely rehab myself. I was on a feeding tube for eight or nine months. I needed an operation to regain the ability to talk and swallow. I had to learn how to play the piano again."
"Hard work, good medical care and a great partner got me through it," Fred says. "Now I'm back to 100%, and really doing well. I'm performing in New York at the Village Vanguard, recording a new trio album, teaching in Boston, and working on an ensemble piece for 2011 based on dreams and nightmares I had when I was in a coma. I've had a place in Soho for more than 30 years that is rent-controlled and very inexpensive, so my partner and I were able to build a little retreat in the country. Things are good."
Fred's advice for someone who is newly diagnosed?
"If you're newly diagnosed, you have a lot more options than I have," Fred said. "There's been a lot more research on treatment-naďve people than on people like me who have been taking meds for more than 20 years. There are a lot of first-line treatment protocols now. You can get through this. You can live a long life. But you have to be close to 100% adherent to your drug regimen. You're going to be fine, but you have to take it seriously—this is serious business."
"Yes, it's a big drag, but you can get through it. You're going to need a good doctor. Don't use it as an excuse to go out and act out sexually, drink too much, or overeat. Be real with it. Don't run away from it."
Copyright 2018, Positive Health Publications, Inc.
This magazine is intended to enhance your relationship with your doctor - not replace it! Medical treatments and products should always be discussed with a licensed physician who has experience treating HIV and AIDS!