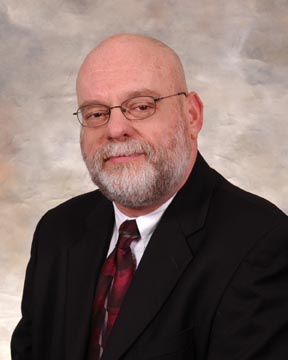 Friends For Life is the oldest and largest AIDS Services Organization (ASO) in the greater mid-South area. For 20 years, Friends For Life has been enriching the lives of its clients through nutritional programs, providing transportation, housing assistance, HIV prevention and testing and education.

But in the year 2000, the agency almost folded.

"In 1999, a housing agency for people with HIV called Aloysius Home merged with what was then called the Friends for Life AIDS Resource Center," says Executive Director Kim Moss. "The merger wasn't well planned. By 2000, Friends For Life was $600,000 in debt and the funders – including the City of Memphis and the United Way - decided to let the agency fold. I had been working for the agency as a consultant, and was asked to come on board as Executive Director to try to turn things around. The funders gave me three months to come up with a plan."

A year-and-a-half later, Friends For Life was debt-free. "That's not to my credit," Kim says. "It's simply a recognition of how supportive Memphis has been to this agency. Then, as the agency began to be seen as more stable, it lead to even more support – including the gift of a 16,000-square-foot building in 2002. Renovations were completed in late 2005 after a capital campaign, and this enabled us to consolidate all of our services except for housing under one roof."

Kim Moss came to the agency with the unique perspective of someone who has been HIV-positive himself for 19 years. "I knew what helped keep me alive," he says. As a result, the agency has added a "Positive Living Center" which offers holistic services, including acupuncture and massage. There is also a drop-in center with a 55" TV, computer lab and resource room. Several local churches take turns offering noon healing services.

"Eighty-five percent of our clients are African-American," Kim notes. "But down here in the South there's still an awful lot of stigma surrounding HIV and AIDS. Many of the African-American churches have been in denial. Inviting them here to conduct healing services has helped break through some of that. It's hard to hold on to the stigma when you're praying with people."

One unique service of Friends For Life is their "Wellness University."

"Our clients apply to enter the Wellness University just like they would any college," Kim says. "They get credits for attending classes taught by professional volunteers, and they can get credits from a number of partner agencies as well. It's not just about HIV – we also teach life skills. How to budget, how to shop, how to cook. They move from freshman to sophomore to junior to senior, just like at any other university, and we have a huge commencement ceremony when they graduate. One of the big issues for people with HIV is self-esteem. When people first come here often their self-esteem is so low they won't even look you in the eye. By the time they graduate from Wellness University they're prepared to stand up in front of any group and talk about HIV. It's a huge change."

Walgreens is making a tremendous local donation to Friends For Life by placing a pharmacist onsite at the agency in a pilot program to counsel clients about their medications.

"In the heart of the Bible belt, we have an AIDS agency that's thriving," Kim says. "I think that says a lot about Memphis."

Kim Moss feels he has brought the agency to the point that he can step back. He has submitted his resignation effective May 5, 2006. He will stay on as a grant writer and fund-raiser and do freelance grant writing and consulting in the community. The agency plans a national search for his successor.

Friends For Life is located at 43 North Cleveland, Memphis, TN 38104. Their phone number is 901 272-0855, and their website is friendsforlifecorp.org




Copyright 2018, Positive Health Publications, Inc.

This magazine is intended to enhance your relationship with your doctor - not replace it! Medical treatments and products should always be discussed with a licensed physician who has experience treating HIV and AIDS!