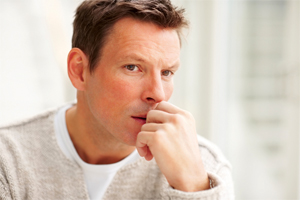 Whether you are newly diagnosed with HIV or you've been living with HIV for a while, the decision to disclose your status to anyone is a very personal and individual decision.

In our years of publishing HIV Positive! magazine, we've had dozens and dozens of HIV positive people who have boldly stood and literally told the world that they are HIV positive and told their story as our "Positive Profiles"– BUT…for most if not all of them, it wasn't always that way. Each of them came upon the initial decision to disclose for their own reasons and went about the process their own way. If you read their stories, none of them decided to tell the world all at once, they took it step-by-step. For some it was a freeing experience and for others a mistake. Remember that whom you are telling you are HIV positive is also an individual and everyone will react differently.

Whatever your reason for disclosing, one generally agreed upon idea is to take your time to decide. Don't rush into anything and think everything – pro's and con's – through completely.
Here are some ideas that may help you along the way:
A Good Place To Start
For the best all-around advice please use the free and vastly experienced services of your local AIDS Service Organization. ASOs have support groups, counselors, HIV positive volunteers and information that can help you with your decision and ways of going about it.
Friends And Family
You may feel the need to have a support group of close family and/or friends that will be there for you at the drop of a dime and that you can always count on. Try your best to single out the family member or friend that you are as sure as you can be will take the news and be supportive. This person can stand with you if you decide to ultimately tell family members or friends that might be less supportive and less enlightened to HIV.
With that in mind, make sure that you have done your homework and are ready to answer questions. Family and friends, especially if they are not current on the world of HIV medications, will be concerned about your health and your future well-being.
Remember it is up to you – completely up to you – whom you want to tell and how much you want to tell.
Employers And Co-Workers
This is an area that is potentially very dangerous so think long and hard about it and really ask yourself why you are doing it. One reason you may want or need to is if you are unable to perform the basic functions of your job due to HIV related issues, the Americans with Disabilities Act is supposed to protect you but make sure you know your company's legal policies before disclosing your status to your boss or human resources department.
People who have worked at a place for a long time often have very good friendships and relationships with co-workers but remember that even if you ask for confidentiality with your co-worker, it could lead to a slip of the tongue and gossip that could jeopardize your job and work environment.
There is no legal reason to disclose your HIV status at the workplace.
Sexual Partners
If you are newly diagnosed, you should let your sexual partners know that they may have been exposed to HIV. If you are worried about letting them
Overcoming addiction is not easy-but it can be done! In the end, it doesn't matter how you get clean and sober, as long as you do it. Being sober makes it much easier to stick to your HIV treatment program-and much more likely that you will live a long, happy, productive life!
Copyright 2015, Positive Health Publications, Inc.
This magazine is intended to enhance your relationship with your doctor - not replace it! Medical treatments and products should always be discussed with a licensed physician who has experience treating HIV and AIDS!