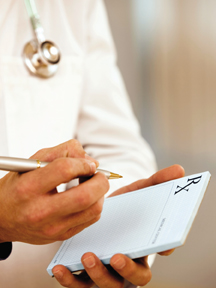 It may seem odd, but one of the big questions people find themselves asking when they are first diagnosed with HIV has to do with when they should start treatment.

You might think that, with such a dangerous disease, you should start to treat it right away. But that's not necessarily the case. HIV progresses very slowly. It can take as long as ten years for HIV to progress to AIDS without treatment.

Also, once you start taking HIV medications, you have to take them for life. These are powerful drugs, and even the very best of them have some side-effects. So you don't want to start taking them too soon. Obviously, you also don't want to start taking them too late.

The best advice currently available from the Department of Health and Human Services' HIV treatment guidelines suggests that you should start treatment based not on time since you were infected, but on your T-cell count.

Your T-cells-called "CD4 T-cells" in full-are immune system cells that are attacked and killed off by HIV. So a declining T-cell count is one of the most reliable signs of advancing HIV. (The other barometer doctors use is an increasing "viral load.") When your T-cells drop below 200 cells/mm3, or when you have an "opportunistic infection," you are considered to have AIDS.

Current guidelines suggest that you should start HIV treatment when your T-cell count drops below 350 cells/mm3. At 350 cells/mm3, you don't have AIDS yet-but that's the whole point of HIV treatment: to keep your HIV infection from ever progressing to AIDS.

How do you know when your T-cells drop to 350? You should be seeing an HIV doctor and having your T-cell count tested regularly, even if you are not on medications yet and even if you are feeling great.

The guidelines suggest three exceptions to the 350 T-cell rule: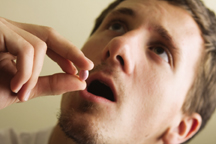 1 - If you are a pregnant woman, you should start on HIV therapy to protect your unborn child. HIV therapy dramatically reduces the risk that you will transmit HIV to your baby. After you give birth, if you don't need HIV therapy for your own health yet, you may be able to stop taking the pills until your T-cells drop to 350.
2 - If you have HIV-associated kidney disease or kidney damage, you should start HIV therapy regardless of your T-cell count.
3 - If you have Hepatitis B virus that requires treatment, as well as HIV, you should start HIV therapy at the same time you begin therapy for Hepatitis B, because some of the most effective drugs to treat the two diseases are the same.
Before you start taking HIV drugs, think about what you're getting into-and whether or not your lifestyle will prevent you from sticking to them. Depression and substance abuse are two of the major reasons why people don't take their medications. Failure to take your HIV drugs regularly can lead to "drug resistance." So you may be better off getting help for your depression or your addictions before you start your HIV treatment.
You may have heard people on the street tell you that HIV drugs are worse than the HIV itself. They are not! In the early days of HIV treatment, the drugs had terrible side-effects. But they were always better than dying! Today's drugs are fantastic: easy to take, easy to tolerate, and highly effective. Don't hesitate to take them when the time comes!
Copyright 2018, Positive Health Publications, Inc.
This magazine is intended to enhance your relationship with your doctor - not replace it! Medical treatments and products should always be discussed with a licensed physician who has experience treating HIV and AIDS!