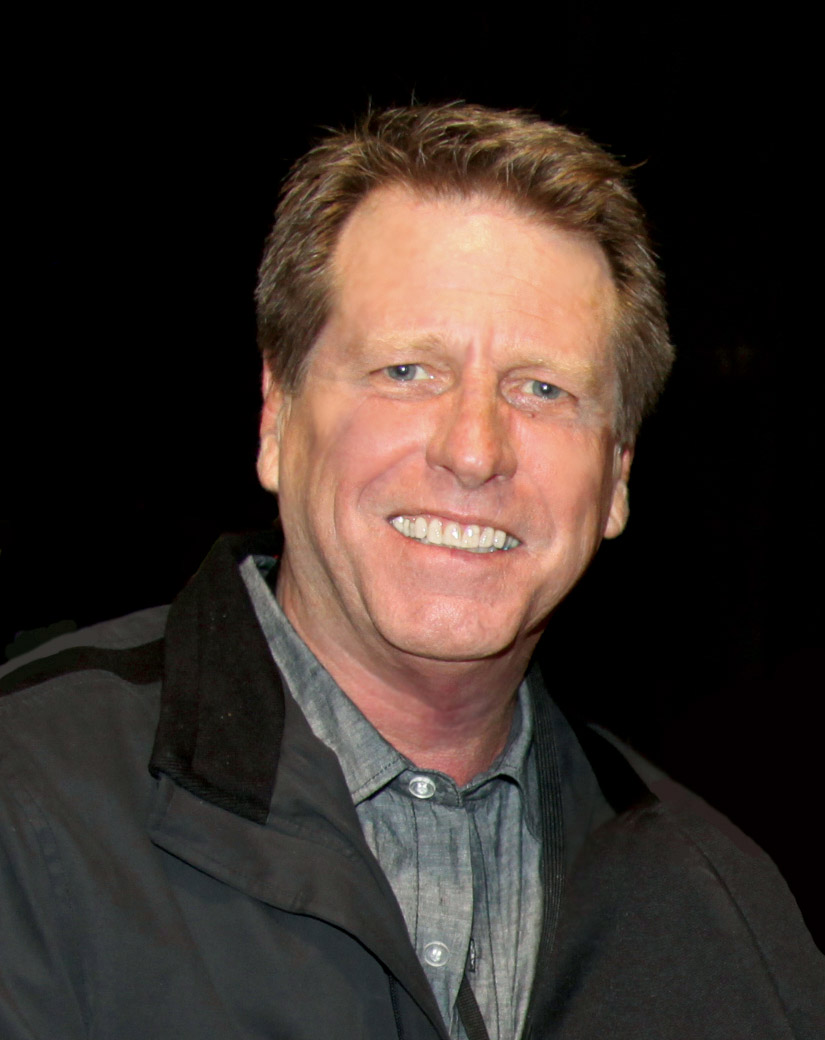 Randy got his start in the entertainment industry at the age of 16 when he auditioned for a popular singing and dance group called The Young Americans. During the next four years, he performed with the group on several international and national tours, recorded three albums, appeared on stage with some of Hollywood's biggest stars, and guest starred on many of the most popular variety shows in the sixties and seventies.
Following his years as a performer, Randy went to college to study Broadcasting, and began his career in production, starting as a page at CBS. From there, he worked for television legend Norman Lear who helped him get into the Directors Guild of America and hired him as a stage manager on Maude.
His career as a producer and director began in 1980 when he met Jay Wolpert, a successful game show producer of such shows as the Price is Right. Together, Randy and Jay created several game shows and Randy also produced and directed many of Wolpert's pilots and game show series.
Randy was producing a successful show for CBS in 1988 when he decided to apply for an insurance policy. He had met his husband Joe Timko in 1983 and in those five years, they had never been apart. Randy said, "I wanted to make sure that if anything happened to me that Joe could support our current lifestyle."
Randy learned of his HIV positive diagnosis by assumption after reading the letter declining his application for life insurance. "The policy was declined due to abnormalities in my blood. In those days, that usually meant one thing. I remember just sitting in my car, staring at the letter, stunned." Randy said.
"I believe I was infected in 1982. I had been with someone in a monogamous relationship for about 2 ½-years prior to that and the guy was negative. We broke up and I was single and promiscuous. Then I met Joe in 1983 and he was, and still is negative.
I never fixated on who or what or anything. It really wasn't important, it wouldn't have helped and there was no reason to." Randy said.
Randy and Joe's doctor was a good friend and he had them over for dinner to talk about the diagnosis. In 1988 the outlook for people with HIV was not good. "He gave me 5-years and he was right – I got my first infection in 1993." Randy says, "It was pneumocystic pneumonia and I wasn't sure I'd get through it. I was very sick."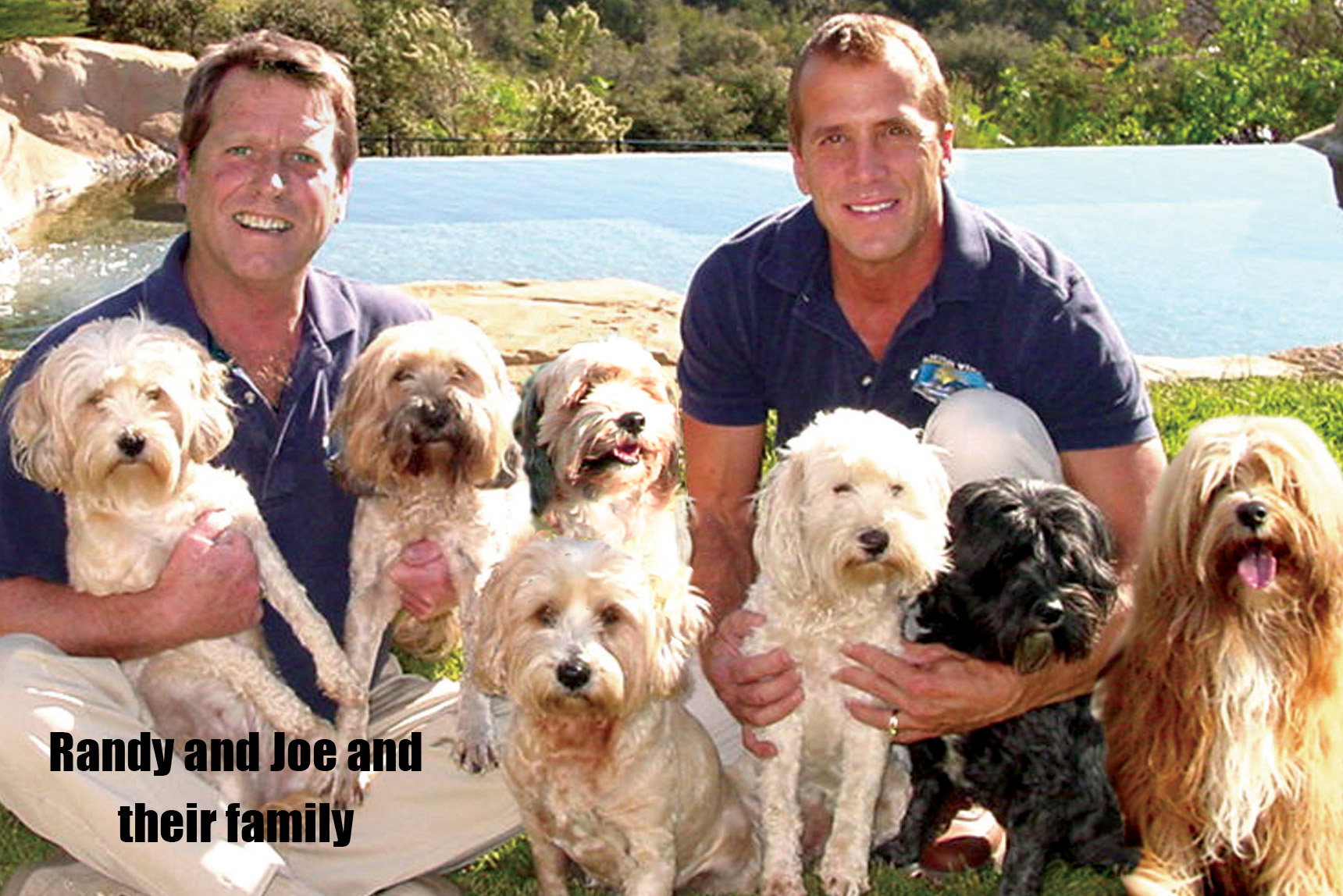 He did get through the first bout of pneumonia but continued to get it 4-more times along with a host of other infections. "By 1996, I was so sick and tired of it, I wanted it to end. I had the means to end it and I was going to. Dying from AIDS was half the struggle. What I was putting Joe and everybody else through was the worst half" Randy says, "Joe insisted I not give up."
"I can't remember how many drugs I had taken that didn't work. In March of 1996 I had only 19-T-cells, the cocktail was now available and Joe wanted me to try it. We made a deal that I would try it but the next infection I got, we wouldn't treat it." Randy says, "I didn't get sick again! I felt remarkably better in just 4-weeks. Within 3-months I was undetectable and my T-cells are now around 700-to-750.
Randy says his advice to others would be "Hang in there. It seems like the darkest time in life but step outside of yourself and connect with others. You can be giving but you're getting back too. That's why I wrote my book."
Another piece of advice is to educate yourself. " Joe kept me going but I was really empowered by being fully educated and knowing what was on the horizon. Education is key," Randy said.
"I feel profoundly honored by being one of the only survivors from the early days. I feel responsible not to let my friends and what they went through be forgotten." Randy says "I don't think…no – I know I wouldn't have accomplished nearly as much if I hadn't been sick. I became a risk taker. I figured, well, I've been through the worst."
Being a risk taker came into play when in 1998, against the recommendations of business-minded friends, Randy and Joe invested everything into a 5-acre theme park for dogs called Canyon View Ranch. Randy's background in television helped formulate many of the design concepts that went into creating the theme park-like features. Joe refers to the Ranch as "Randy's five acre stage." And Joe has transformed every acre by designing all of the landscaping, including hundreds of trees, gardens, and topiaries. Randy and Joe's vision is still alive and thriving today and employs a staff of people.
He completed his inspirational memoir, "Gone Today, Here Tomorrow" last year and it's now available in paperback, hardcover and e-book through Amazon, Barnes & Noble or through his website, www.randallneece.com.
Randy still stays busy as an educational video and documentary director today and has been with Joe a total of 30-years, being married for 25 of them.
If you would like more information about Randy, would like to contact him or join in on his blog, go to his website at www.randallneece.com or visit his Facebook page at www.facebook.com/gonetoday2012.
Copyright 2018, Positive Health Publications, Inc.
This magazine is intended to enhance your relationship with your doctor - not replace it! Medical treatments and products should always be discussed with a licensed physician who has experience treating HIV and AIDS!