By: Alan Lee, RD, CDE, CDN, CFT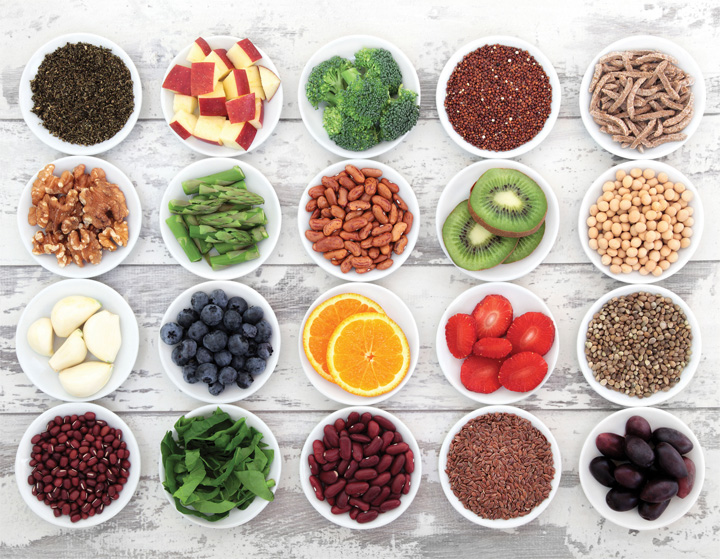 One of the best ways to make HIV seem more manageable and less overwhelming is to educate yourself on the power of wellness. Wellness means being in good physical and mental health when maintained by good eating habits, exercise, and leading a healthy lifestyle. Wellness means that you know that taking care of your health in a complete way means more than just swallowing pills and seeing your HIV provider regularly. Wellness means that you understand that being in a state of wellness requires purposeful effort by YOU.
Thankfully gone are the days where life insurance companies offered to purchase back policies from people living with HIV before the advent of effective HIV medications. Current research studies suggest that a newly diagnosed person living in their 20's with HIV in United States can expect to live into their early 70's which is a life expectancy that approaches that of the general population.
Below are 4 key strategies you want to know to live life to the fullest with HIV now:
1) ADOPT HEALTHY EATING HABITS
Eat enough high quality calories from whole-grains and protein rich foods while keeping your intake of fats moderate. You should minimize intake of added sugars and refined starches.
Eat more fish -
Have a six ounce portion of tuna, salmon, herring, mackerel, swordfish, sardines, or haddock two to four times a week to get your essential fatty acids . If your body is low in essential fatty acids, then it may experience an increase in cholesterol and triglyceride levels.
Eat more fruits and vegetables -
There are so many vitamins, minerals,and antioxidants like vitamin A and C in fruits and vegetables to keep you healthy. There are many other antioxidants, such as flavonoids, polyphenols, glucosinolates and allium compounds in fruits and vegetables as well. Research on these nutrients is continuing and new findings are emerging. By consuming whole foods, such as fruits and vegetables, you are including these other antioxidants as well that may turn out to be very beneficial.
Eat more oatmeal -
The soluble fiber (fiber that dissolves in water) that is in oatmeal has been shown to reduce cholesterol levels in research studies. Other foods high in soluble fiber include: beans, peas, apples, oranges, bananas, carrots, and barley.
2) KEEP YOUR NOSE AND HANDS CLEAN–
You want be mindful just like anyone else to know how to correctly handle and prepare food. This can help you avoid food-borne illnesses and keep your digestive system healthy.
Following these key steps for food safety is the best way to protect yourself from foodborne illness:
Separate: Separate your raw foods, such as meat and eggs, from cooked foods, fruits and vegetables to avoid cross-contamination.
Clean: Wash your hands properly! (Rub your hands vigorously for at least (20) twenty seconds. Remember to scrub all surfaces, including the backs of your hands, wrists, between your fingers and under your fingernails.) Wash kitchen surfaces, utensils and reusable shopping bags often with warm, soapy water.
Chill: Refrigerate your food and leftovers promptly at 40°F or below. In general, leftover food from a meal should be refrigerated within two hours of being served. The weather can get very hot in NYC and when the weather is greater than 90°F, then leftovers should be refrigerated within one hour of being served.
Cook: You cannot tell just by looking. Use a digital thermometer to be sure! Cook your food to safe internal temperatures. For example, the safe minimum temperature for chicken and poultry is 165°F and for ground beef is 160°F.
As you touch people, surfaces and objects throughout the day, you accumulate germs on your hands. In turn, you can expose yourself with to germs by touching your eyes, nose or mouth. Although it's impossible to keep your hands germ-free, washing your hands frequently can help limit the transfer of bacteria, viruses and other microbes.
Alcohol-based hand sanitizers are an good alternative to soap and water since they don't require water and can be used on-the-go. If you choose to use a commercially prepared hand sanitizer, make sure the product contains at least 60 percent alcohol. Then follow these simple steps:
Apply enough of the product to the palm of your hand to wet your hands completely.
Rub your hands together, covering all surfaces, for up to 25 seconds or until they're dry.
If your hands are visibly dirty however, wash with soap and water. Antimicrobial wipes or towelettes are another option, although they're not as effective as alcohol-based sanitizers.
3) LET'S GET PHYSICAL -
After your doctor gives you the green light to exercise, thenconsider both aerobic exercise and weight training 3-4 times/week
for good health. Aerobic exercise will keep your heart healthy, improve your cholesterol levels, and decrease insulin resistance. In
contrast, weight training will help you build muscle mass and improve your overall physical performance. Make sure you do your
weight training first then follow it up with aerobic exercise for best fat burning effects.
4) STOP! STOP! STOP! SMOKING, PLEASE…..
There is nothing positive about smoking cigarettes. They stink up your breath, cause cancer, and make you prematurely wrinkle. Guys, smoking is also the leading cause of impotence in men second only to diabetes. Quitting smoking will also save you money – lots of it! If you smoke a pack a day, you can save over $3,000 a year (and quitting two packs a day will save you $6,000).
Once you have decided to quit smoking, you find yourself looking around for something to hold onto to keep your hands and mouth busy. Here's how to find better substitutes for cigarettes.
Discover A Better Replacement - cut up carrots and celery into sticks for holding and munching. Use cinnamon sticks that have a hole so you can "inhale" them instead.
Chew On This - bubble gum, beef/turkey jerky, and ice cubes can be a great ally to keep your mouth busy.
Keep it fresh - use breath mints and hard candies to keep your smoking urges at bay.
Raid the supermarket - for nutritious and portable snacks to help you keep weight off after you quit. Try Greek yogurt like Oikos or Chobani, nutrition bars like Clif and Luna bars, and frozen fruits and berries. (That is if you don't want to gain weight.)
Today more than ever before, you can expect to have a good quality of life while living with HIV. Initially being more actively engaged in your health and understanding what you need to know about eating well, exercise, HIV, and your overall wellness may seem burdensome. But the efforts you put forth into helping yourself will be well worth it in the long run for you and your loved ones.
---
Abou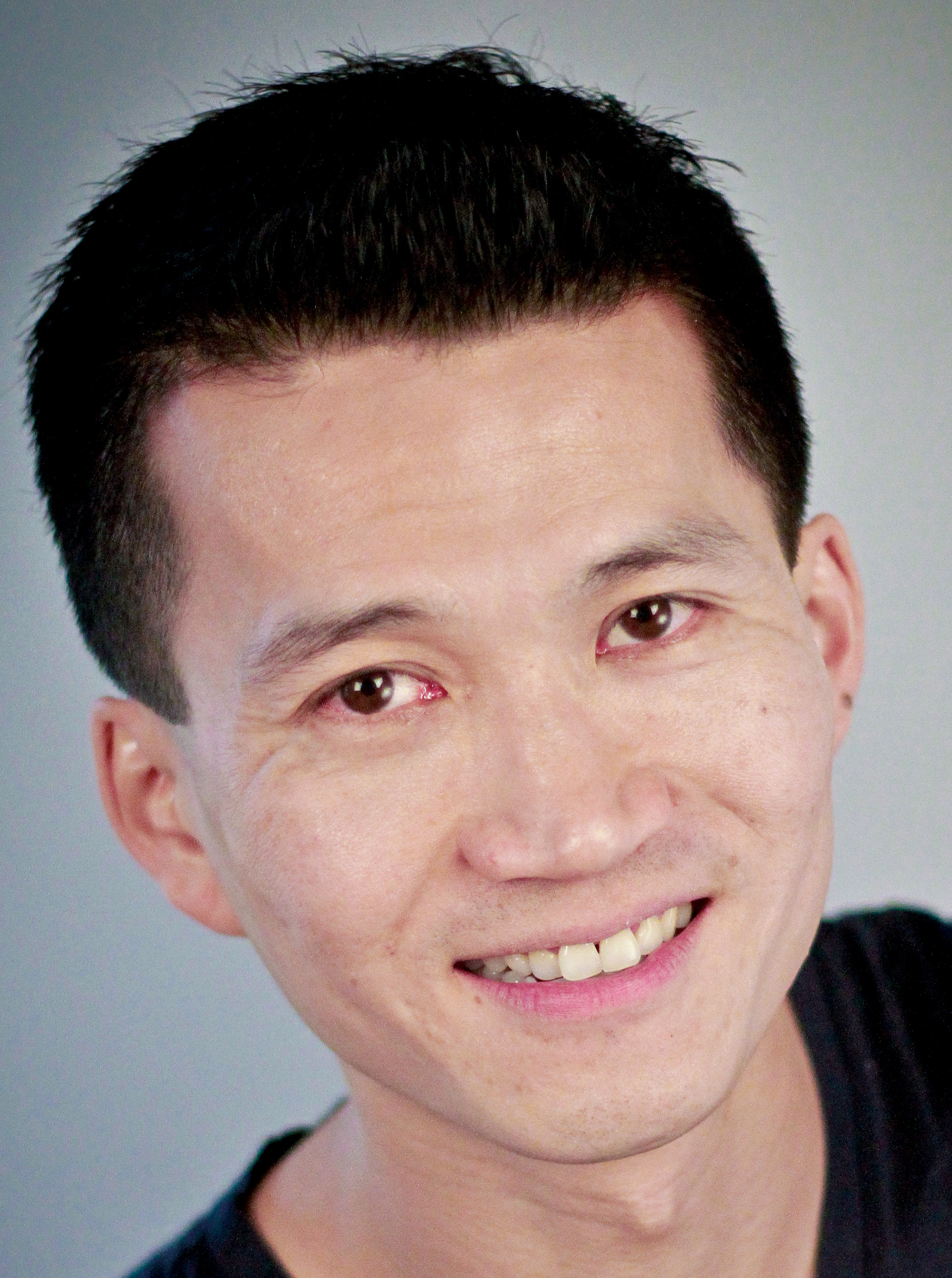 t the author:
Alan Lee, RD, CDE, CDN, CFT has over 15 years of experience as an HIV nutritionist. He currently works at the Greyston Health Services & Maitri Adult Day Healthcare Program in Yonkers, NY. He also works as a primary care dietitian at the Special Services Center at The Family Health Center Of Harlem in East Harlem, NY. He is a nutrition consultant for the Asian & Pacific Islander Coalition on HIV/AIDS (APICHA) and TOUCH, Inc in Rockland County, NY, and at the Albert Einstein College Of Medicine, Division Of Substance Abuse in the Hepatitis C Program. He is a national recognized speaker on nutrition and HIV. He can be reached at (212) 229-2298 and AlanLeeRD@yahoo.com.
Copyright 2018, Positive Health Publications, Inc.
This magazine is intended to enhance your relationship with your doctor - not replace it! Medical treatments and products should always be discussed with a licensed physician who has experience treating HIV and AIDS!