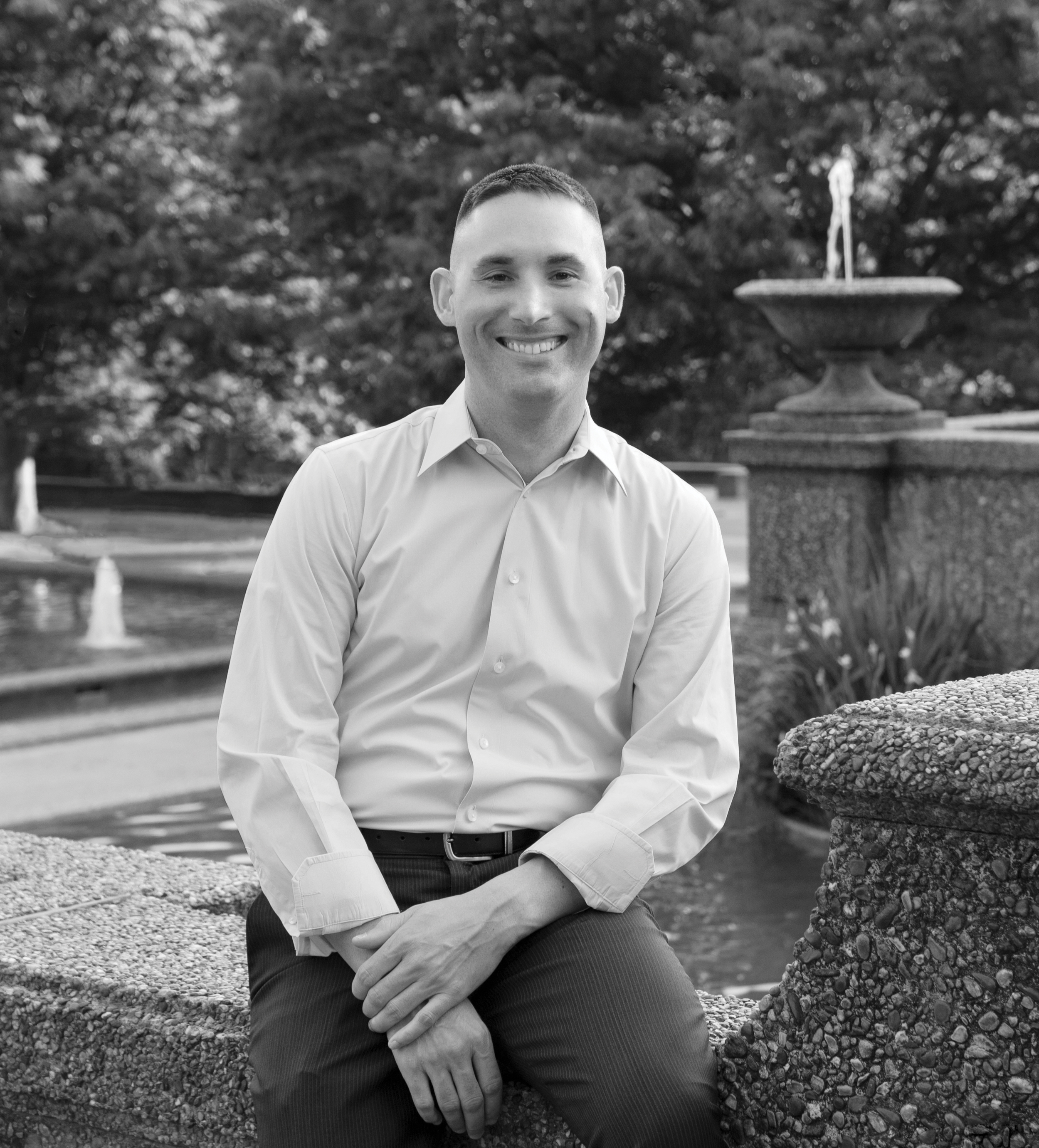 Born in Duluth, Minnesota, Mike Subra's parents divorced when he was very young and he was adopted by his stepfather. The family moved around quite a bit in the Midwest and the Southeast.
Mike said, "Growing up, I knew I liked men…I knew I was gay. I had to suppress that during childhood and even into adulthood. I was the only child; my step dad didn't have any kids. Your parents want you to have kids so they'll have grandkids and I knew I wouldn't."
The family moved from Alabama to a southern suburb of Atlanta just before Mike's senior year in high school. "My Naval Science Instructor at Henry County High had just retired from the Coast Guard and had a significant impact on me at that time." He said. Two weeks after graduating from high school, Mike joined the Coast Guard.
"I went into the Coast Guard as a Food Service Specialist, basically a cook. I'd never cooked anything in my life. My plan was to do 4-years then go into law enforcement, probably joining a highway patrol down south.
"I went to school to become a cook in Petaluma, California and 3-months later, I was in Boston assigned to a ship. I was a cook for 5-years but after 2-years I knew I loved the Coast Guard.
"The Coast Guard is the smallest branch of the military. There are about 40,000-people in the Coast Guard…the New York City Police Department is larger. My company commanders had such a positive influence on me, I knew it was what I wanted to do." He said.
Mike applied to Company Commander School for a Special Duty Assignment and was accepted. He was stationed in Cape May, New Jersey. Mike said, "In Cape May, I was able to engage with several people on the Training Center staff that were gay or lesbian. One very good lesbian friend of mine got me out. We went mostly to Philadelphia because Cape May is too small. I was allowed to be myself for the first time."
It was during this time that Mike had his first sexual experience with someone in the Coast Guard. With "Don't ask, don't tell," of course, everything had to be kept quiet.
Mike asked for and received extensions to stay in Cape May twice for a total of 5-years but the Special Duty Assignment was about to run out. Mike said, "In Cape May, I began living and breathing the Coast Guard and was wondering where to go from there – I didn't want to be a Food Service Specialist anymore."
He was accepted to the Coast Guard Ceremonial Honor Guard in Alexandria, Virginia. He said, "The Honor Guard provides special duty to the President and the Commandant of the Coast Guard and oversees the internment of Coast Guardsmen in Arlington among other duties…it's really a privilege to serve there."
Mike had been what is called in the Coast Guard, "Out Of Rate," meaning that he had been approved to do something other than he had been trained, for about 10-years now. He began meeting a lot of people in the Washington, D.C. area and in 2008 came out personally – although not openly in the military because of "Don't Ask, Don't Tell."
It was sometime around Thanksgiving in 2012 when he realized something wasn't right. "I passed out and drove myself to the hospital. The doctor recommended an HIV test but I never went back to have it done. The thought of having HIV never really crossed my mind because I had always been careful – I had always used protection.
"On March 21st, 2013 I had my annual 'P.H.A.' The Coast Guard gives you a Physical Health Assessment and they draw blood every 2-years - they test for HIV. In the military, it's slower to get your results back. I got my diagnosis on April 2nd" Mike said.
Of course his test results were highly confidential so Mike was told to see his Commanding Officer. "It's not usual to talk with your C.O." Mike says, "I knew something didn't feel right. He asked how I was, then told me he got the results back and he seemed upset. My C.O. had a lot of compassion. He looked like he had tears in his eyes and for me…the room was spinning. Because the Coast Guard is so small – there are only about 26-people who are HIV positive currently serving. Due to the small amount of people that are diagnosed, there are limited resources available to someone newly diagnosed. I thought it was the end of my career.
"I remember thinking, 'Son of a bitch!' I'd helped the cause by running in the D.C. AIDS Walk and had done other things when I wasn't HIV positive and now it's come full-circle."
Mike was ordered to undergo a weeklong battery of meetings and tests at Walter Reed National Military Medical Center. At first, he was unaware but most of it was to see if he was still fit for military duty. He said, "After the third day, I asked one of the people if I'd be able to stay in the military? Their response was 'yes…of course.' That was a huge relief to me."
He started treatment immediately and after one regimen switch to Complera, was considered undetectable by the standards the military sets just over 1-year after diagnosis.
Mike is now a Petty Officer First Class and recruiter with the U.S. Coast Guard. Entering the Coast Guard on June 11th, 1996, he's on his 18th-year and plans to retire after his 20th. Thanks to his long time dedication to running and his medication, he's doing just fine.
His advice to someone newly diagnosed is: Reach Out! "I felt like it was news I couldn't share with anybody else. I started drinking heavily for about the first month – I didn't tell anybody. When I did, it was a good friend and he told a lot of people. He betrayed my trust. I felt it was my story to tell not his. I then told another friend and it was a good choice. If you don't want to open up to a friend immediately, even call a crisis prevention line but reach out!"
Retirement is still a little up in the air for Mike but he's thinking of getting his teaching certificate and maybe becoming an R.O.T.C. Naval Science Instructor. That might truly bring him full-circle.
Copyright 2018, Positive Health Publications, Inc.
This magazine is intended to enhance your relationship with your doctor - not replace it! Medical treatments and products should always be discussed with a licensed physician who has experience treating HIV and AIDS!