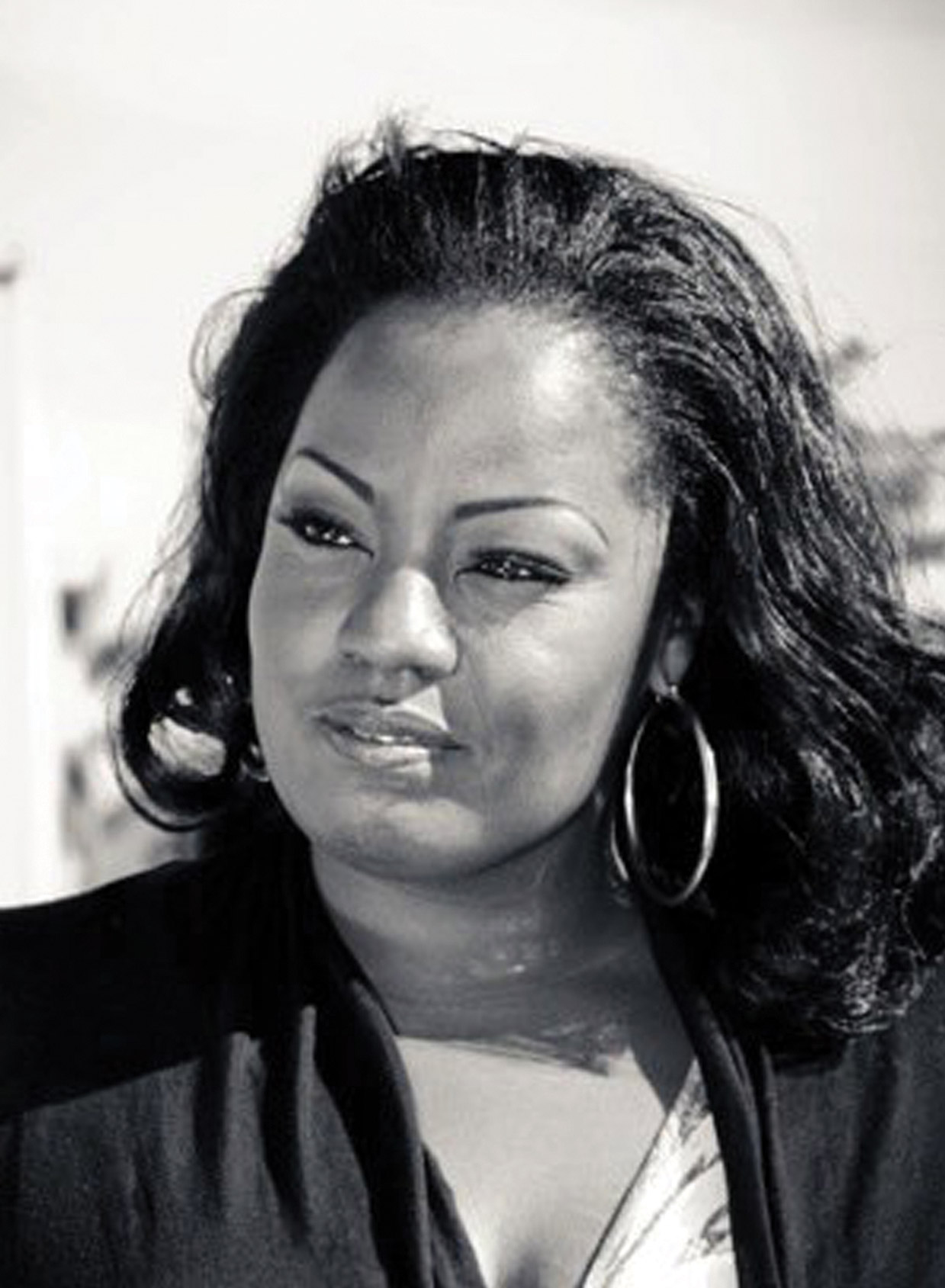 Michelle Anderson was brought up in a military household. The daughter of a career military First Sergeant and mother who was once a Cover Girl model, she also had an older brother and a twin brother. Like most "military brats" Michelle and the family lived in several places including Germany.
"When I was 4 my younger sister was born and my father's attention seemed to turn to her." Says
Michelle. "I thought that my dad had stopped loving me. I didn't find out until much later that my sister and mother were both sick and it took all of my father's attention to look after them."
Michelle said it was around then, when she was 5 and living in Germany that she began mistaking any kind, even the wrong kind, of attention for love. "I was 5 when I was first molested. My molester gave me a pack of Gummies and I equated that with love. The molestations went on, with others, until I was about 12. Then, I began acting out." Said Michelle.
Michelle's parents took her to a psychiatrist whose advice was that she be locked in her room because she was a "bad child." That quackery combined with Michelle being a chubby child in a household with siblings that were involved in modeling and the old issues that still existed gave Michelle the feeling that she just didn't fit in.
She said, "I simply started looking for love in all the wrong places. I began being very promiscuous. I was pregnant when I was 15 and when I had my child, I had to quit school. I became pregnant again at 18 and lost that child. My parents were enraged and kicked me out of the house. My mother dropped me off at the Salvation Army – I was homeless."
Michelle continued with more of the same kind of relationships and began enduring more and more mental and physical abuse. She says, "I had moved back to Texas when I was 23 and became pregnant again with a white guy. He told me I couldn't tell anyone he was the father. I had that baby and I moved into low-income housing."
It was there that she became involved with a leader of the CRIPS. Her daughter, who was around 7 at the time, told Michelle that he had been abusing her. Michelle alerted the police and the evidence against him was overwhelming, he was sentenced to up to 25-years in prison.
When Michelle was 24 she began using crack. She says, "I didn't like it but I continued to use it to cover up all my emotions. I lost my children, was raped, beaten, had a gun held to my head and tried to commit suicide 3-times."
Michelle finally got in trouble with the law herself and was given the option of going to jail or going into rehab. She said, "The rehab facility offered HIV testing and I decided to get the test. I didn't have any of the risk factors. I thought HIV was a gay white man's disease and black women didn't get it. They drew the blood and the test took 2-weeks to come back."
In 2-weeks, she was called in. "A nurse came in and said, 'It doesn't look good.' I said, 'what doesn't look good?'" The nurse simply repeated herself. When Michelle realized what the nurse meant, her first thought was "I am going to die. Who is going to love me? Nobody!"
With no support from her family, Michelle relapsed. She said, "I just wanted to go back and get high. My mother said 'This is what happens when you do what you've been doing.'"
She relapsed several times and again found herself back on the streets. Michelle says, "Everybody said I had to change my behavior but nobody said how. I didn't know how to deal with addiction."
During relapses, Michelle found herself in the hospital two more times. Once after being stabbed in the chest during a drug buy and once with double pneumonia. She wasn't on HIV meds and wasn't expected to live through the night with the pneumonia but she fought the entire night to stay alive.
Nothing seemed to give Michelle a purpose to get straight and get on meds until something occurred that almost made her life come full-circle. She said, "My daughter had my first grandchild and he was my savior because he was born sickly and he needed me." Realizing that someone both loved and needed her was the turning point.
"I started to get educated about HIV and I started to get involved. I also went to a counselor who made me realize that I wasn't to blame for the molestations. I became empowered – there definitely is life outside of the diagnosis!"
Michelle said that she never really took much time to consider how she became infected. She took responsibility for the lifestyle she was leading at the time. She said, "I was at an ASO and was getting coffee for a group and in walked the man who had been sent to prison for molesting my daughter. He still denied doing anything. I was at a store about 3-months later and all of a sudden it hit me – He was the one who infected me! I was just thankful that he was stopped before he infected my daughter."
Michelle decided to enter the Miss Texas Plus America pageant in 2010 in an effort to show that people with HIV can accomplish anything and spread the word about HIV. She was third runner up in 2010 and decided to compete again in 2011.
Michelle said, "I was third runner up again in 2011 and one of the reasons I decided to compete again was to disclose my HIV status. The Pageant Director told me that was a first and asked if I would like to compete on the national level for Miss Plus America?" "I got to the top 5 contestants and they started calling the names of the runners-up, one-by-one. It was down to me and one other girl and they called my name. I didn't think I had won and then I realized I had." Michelle says, "I just didn't win that night – Every HIV positive woman won that night!"
Michelle didn't just stop the accomplishments with the Miss Plus America crown either. On May 11th, just last month, she graduated from Eastfield College with an Associates Degree in Substance Abuse Counseling. She plans to go on to get her Bachelor's Degree in Social Work.
Asked if her past experiences were what drove her to the degree and potential career she chose she responded, "Yes. If I can get to someone before they get to where I was, then it will be worth it."
Michelle is a true inspiration not only for her current accomplishments but for what she's gone through to get there and for her efforts to get the word out to overcome the HIV stigma and educate African American women.
If you would like to know more about Michelle Anderson, she has participated in the current Centers for Disease Control and Prevention's (CDC) campaign, "Let's Stop HIV Together. Go to the CDC campaign website at: www.cdc.gov/actagainstaids/together/index.html to learn more about Michelle's story and the stories of others.
Copyright 2018, Positive Health Publications, Inc.
This magazine is intended to enhance your relationship with your doctor - not replace it! Medical treatments and products should always be discussed with a licensed physician who has experience treating HIV and AIDS!