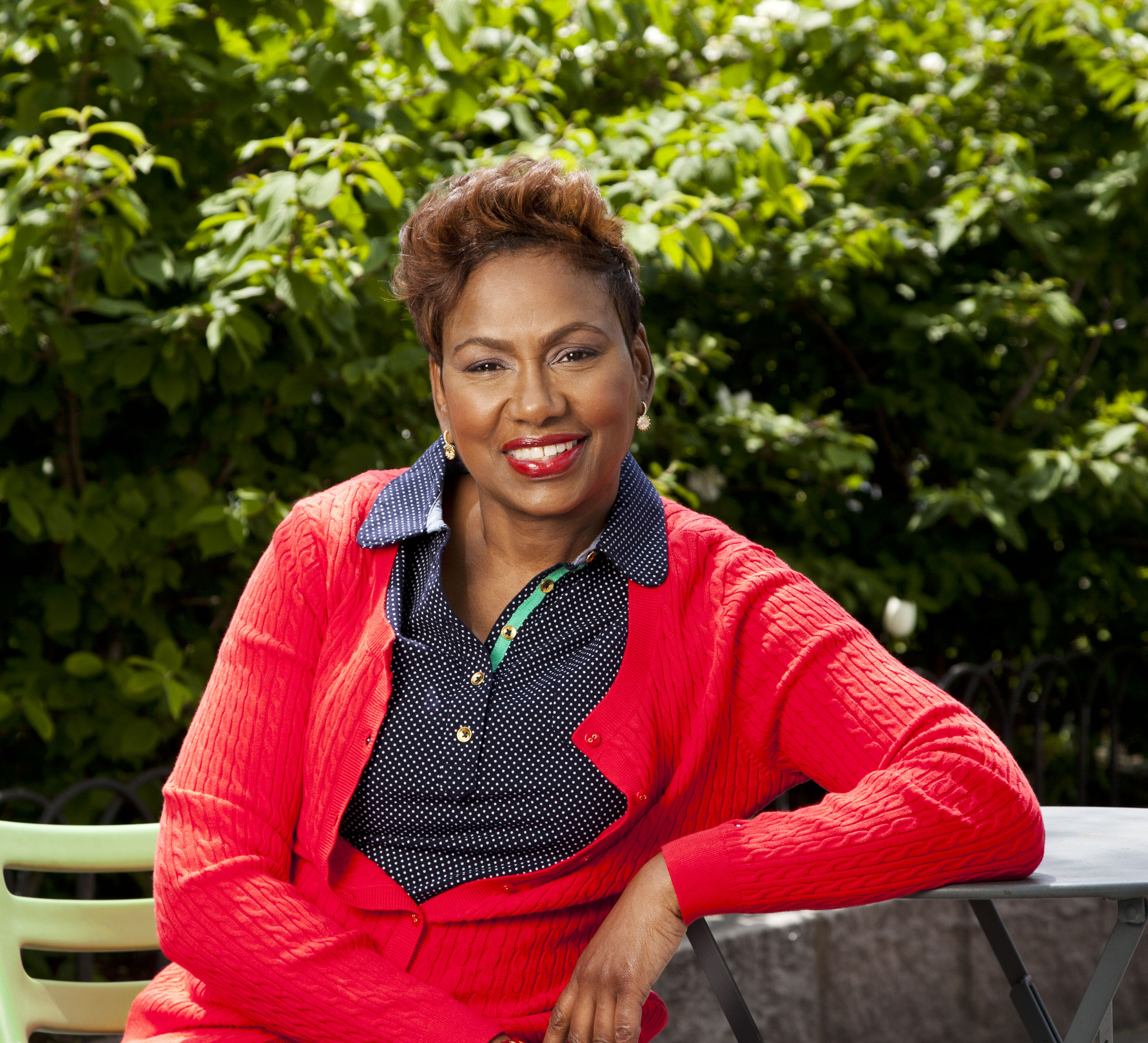 Maria Davis was born in Cincinnati, Ohio and moved to New York when she was two. Maria said, "Most of my family still lives in Cincinnati and I haven't forgotten my Midwest roots."
She grew up in the projects of the South Bronx with her 5-sisters and 3-brothers. She said, "I had a difficult life. I was born when my mom was just 15 and she raised us as basically a single parent."
Maria continued, "From the time I was very young I talked a lot. My mother and my teachers in parent teacher conferences used to comment on how much I talked. Of course, I didn't know it at the time, but my talking has been a real plus in my life."
Growing up, Maria wanted to be a model. She graduated from high school at 16 and moved out to be on her own. She stayed in New York City and her mother moved south.
Maria was introduced to a makeup artist at Macys who had connections within the modeling industry and he told her if she was serious to bring him some photos. She brought him the photos and soon after that landed some modeling jobs with several major advertising campaigns.
"When I gave birth to my son, Joshua, I had to put my modeling on hold. Modeling isn't steady work and I needed a steady income. I took a couple of modeling jobs on 7th avenue that were more consistent and then I began bartending."
Bartending gave Maria the opportunity to meet many music industry insiders and entertainers and she became a promoter. She says, "I was around Missy Elliott, Monica, Brandy, Jay Z and really about everybody who was a major entertainer in the early to late 90's."
Maria became involved with a man she was planning to marry and then gave birth to her daughter. She said, "I knew that I had to provide some security for my children so I applied for a life insurance policy. One day I was notified that there was a letter at the post office for me to pick up. I opened it and it started, 'Dear Ms. Davis, We are sorry to inform you...' That's how and when I found out I was HIV positive.
"I didn't think black people could get HIV. Only white men were dying. Black people were uneducated as to HIV and I couldn't find any black women in similar situations."
Maria became very ill and had a distrust of the medical field. But she did receive crisis counseling at Friends In Deed. It hit home for Maria when they told her to find a doctor or she wouldn't live to see her children grow.
She said, "It was in 1997 or 1998 that I was diagnosed with MAC (Mycobacterium Avium Complex - a common bacteria but can cause serious illness for people with HIV or otherwise compromised immune systems) and what was supposed to be a 1-week stay turned into 6 1/2-weeks."
During her hospital stay, she met Dawn Marie Daniels and Candace Sandy, two women who were writing a book called Souls Of My Sisters. They wanted Maria's story to be included in their book. Maria wasn't sure about telling her story at first but then agreed to participate. She said, "Everybody was talking about Magic Johnson and that wasn't MY story. I had two kids that I had to support and that was MY story. I had to tell my story."
Maria began to travel to promote Souls Of My Sisters and found that it helped to talk about it - it made her stronger. She began to become an advocate and educator.
She also got back to the entertainment industry and through hard work has become known as one of New York's premiere promoters. She produced, directed and promoted her newly created, legendary music showcases held at the Shrine in Harlem, known as "Mad Wednesday's," which provide venues for signed and unsigned R&B and hip-hop artists and comedians who have had no other performance options. Through this work, Maria has created an outlet for young people to express themselves artistically.
Her passion and dedication to HIV education drove Maria to collaborate with Merck on "I Design," a national HIV education campaign aimed at helping to empower people with the disease to play an active role in designing their treatment plan with their doctors. Through I Design, Maria shares her experience living with HIV and encourages others living with the disease to "vocalize" how their treatment is working for them in discussions with their healthcare team.
She said, "When I got the call from I Design, I said 'WOW, when I was diagnosed, I didn't have all this! Being a black woman, my story needed to be told through I Design. You need to speak up for yourself because your doctor doesn't know how you feel. You have to let people know. I Design has so many tools and resources to use."
Maria continued, "It's my 20th anniversary with HIV! I'm in my 50's and honestly I'm more concerned with aging - menopause, arthritis and things like that are most important now. I started swimming and I say every day that 'I have a wonderful life.'"
She has several pieces of advice for those newly diagnosed with HIV. Maria says, "Being diagnosed with HIV is just a small piece of the pie. Don't let it define you. You have to become empowered - loving YOU is very important. You have to take care of yourself before you can help others."
She continued, "I don't push religion on anyone, but my faith has helped me through and I now work in counseling with HIV ministries."
If you would like more information about Maria Davis or would like to hear more about her story, you can visit the sites below.
Souls of My Sisters: Black Women Break Their Silence, Tell Their Stories and Heal Their Spirits Paperback – October 1, 2000 by Dawn Marie Daniels (Author), Candace Sandy (Author). www.amazon.com/Souls-My-Sisters-Silence-Stories/dp/1575666537
Project I Design to find Maria's story and more, visit: www.projectidesign.com/.

Copyright 2018, Positive Health Publications, Inc.
This magazine is intended to enhance your relationship with your doctor - not replace it! Medical treatments and products should always be discussed with a licensed physician who has experience treating HIV and AIDS!