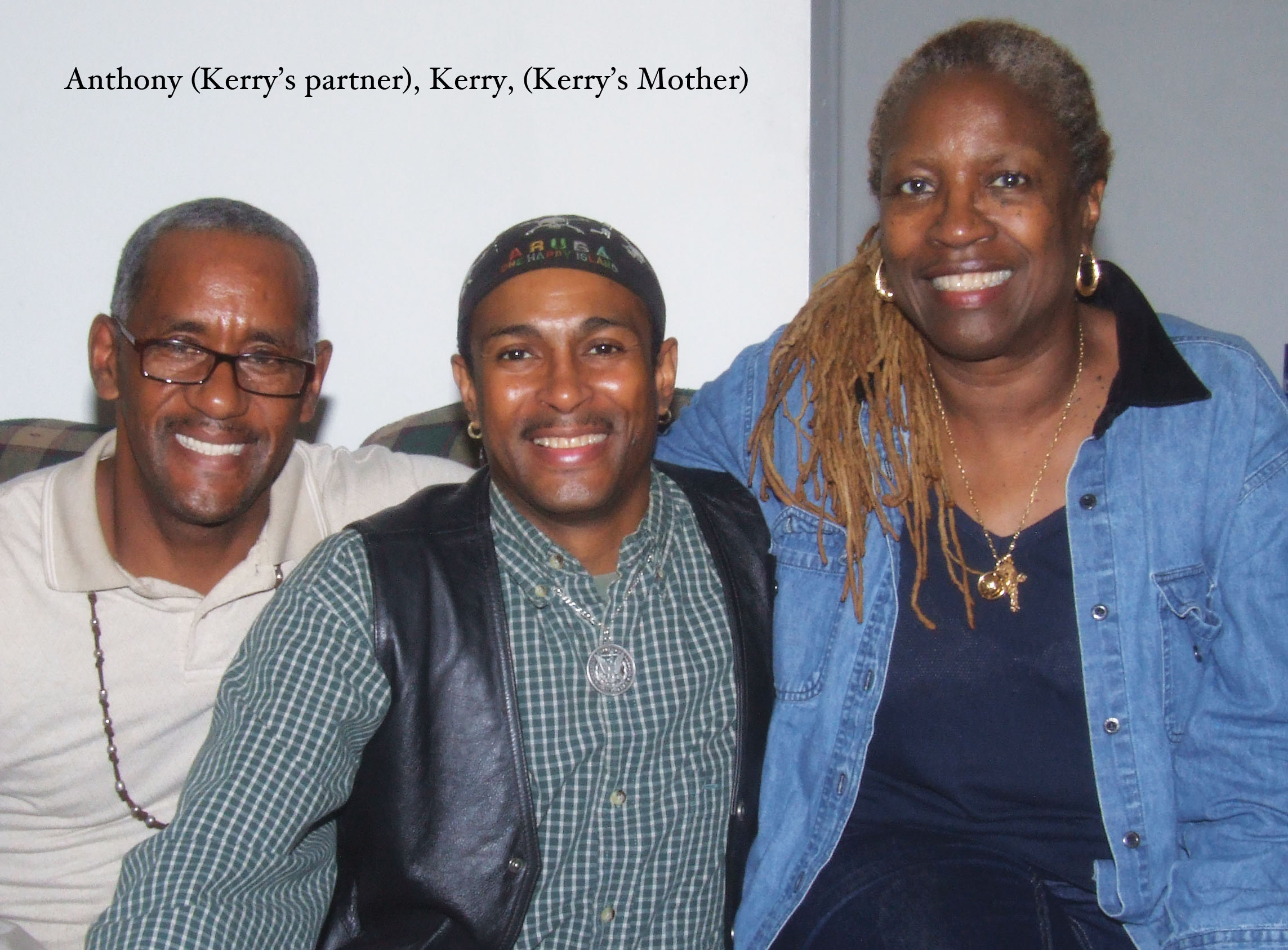 Kerry Jackson was born and raised in New York City and his nearly lifelong journey living with HIV is unique in many ways.
At the time he was diagnosed, most people didn't stand much of a chance of survival. At the age he was diagnosed, most kids wouldn't have had the maturity to deal with the diagnosis the way he did. And, he has never spent a day in the hospital due to complications from HIV in his 33-years of living with the disease.
Kerry was infected with the HIV virus through unprotected sex. He tested Positive for HIV on October 16, 1981 and was 16-years-old and just a sophomore in high school. Kerry said, "I thought I had gonorrhea. When I was told I had HIV, I was told there was no treatment and that I wouldn't live to graduate from high school. At 16, I was embarrassed, afraid, confused and a little angry."
"I was one of the first 1,000 people infected and probably the youngest at just 16," said Kerry. With HIV being so new to everyone, Kerry really had nowhere to go for support or guidance. Kerry said, "Outside of the burning that I thought was gonorrhea, I didn't feel bad. I had the same youthful outlook of being indestructible. So I decided that I was going to keep myself busy until my body told me differently. I worked full-time and went to school and when I wasn't doing homework or working I went roller-skating and went to movies, the things normal 16-year-olds do."
"The grace of God held me all those years. I never thought of revenge or anything. Maybe the diagnosis was Gods way of telling me to slow down, I was going way too fast." Kerry went on to say.
Kerry did graduate from high school and went on to work in sales and marketing on Broadway, then had an 11-year career with Holiday Inn, the last seven being the General Manager of a Holiday Inn in Atlantic City.
"I always felt that it was my responsibility to reach out to younger people and really anyone with HIV." Kerry said. In the late 1980's Kerry lived in Detroit and helped found the Community Health Awareness Group (CHAG), a community based organization still going strong today, serving the high-risk and HIV-infected African American community throughout Metro Detroit. He also helped establish and donated items to Oasis, which eventually merged and became the South Jersey AIDS Alliance. Kerry said, "We donated a washer and dryer, food items and would host Thanksgiving and Christmas parties when we lived in Atlantic City."
He retired from Holiday Inn in 2006 to care for his Grandmother who had taken ill with cancer. Being the only child, he felt it was his responsibility to care for her and his mother. When the recession came and made job prospects scarce, that didn't stop him from keeping busy.
Kerry said, "My partner of 3-years, Anthony, and I decided to take the money we would have used for our place in Atlantic City and renovate my mother's house. It was almost condemned and aside from a little professional help, we've completely remodeled it. I'm most proud of that. It's also been a bonding experience for me and Anthony."
He also became involved with BronxWorks, a fantastic community outreach organization based in The Bronx. Kerry said, "I was put in touch with BronxWorks through the South Jersey AIDS Alliance. I use them to find doctors and services – they've basically become part of the family."
Kerry is truly fortunate in that he was so healthy through his regular check ups that he didn't have to go through the first HIV regimens that required tons of pills at all times of the day. "I had been positive for 22-years before I started on medications. My check ups were all OK so I didn't need to get the meds. I took my first meds in 2004 and once I began I took Atripla…I'm still healthy as a horse!" said Kerry.
His advice to someone who is newly diagnosed is: Take it slow, think about your decisions from this point forward and make a 3-year plan.
Kerry said, "To be honest, I'm a little envious of the newly diagnosed today. I wish places were around then like now. The first person I told I was HIV positive was my grandmother and I was 30-years-old. There was such a stigma then and no place to go for support. Get in an organization like BronxWorks because they'll help you and they have no agenda."
For the future, Kerry plans to go back to school and get a degree that will allow him to get back into hotel management. "I've enjoyed this time away but I've always worked and been on the go. I'm going back to work because I've got some other goals. I took a Caribbean cruise for my 40th birthday, I want to repeat that in a year when I'm 50!"
Copyright 2018, Positive Health Publications, Inc.
This magazine is intended to enhance your relationship with your doctor - not replace it! Medical treatments and products should always be discussed with a licensed physician who has experience treating HIV and AIDS!