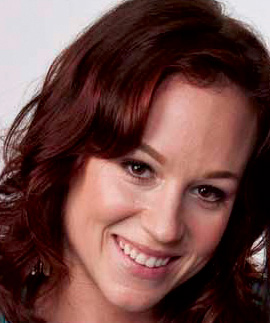 Kelly Gluckman grew up in the San Fernando Valley area near Los Angeles and was your typical suburban, all-American kid – Her parents were happily married, she was a competitive gymnast for 10-years then switched to swimming and diving during high school.
At 19, she moved out of her parent's house and moved around a bit while attending a Community College and studying art. She had been living with her boyfriend, who she had been with for quite a while, when she felt something wasn't quite right physically.
"I had always had protected sex and been very careful. I had been tested regularly and just stopped using protection with my boyfriend. I'm very in-tune with my body and just felt something was wrong."
On October 25th, 2010 Kelly suggested that her boyfriend be tested and she went with him to Planned Parenthood.
"He came out into the waiting room and his face was white. I saw that all of the information he was holding was for HIV. I told the nurse that
I was with him and I wanted to be tested and they took me back and gave me the test right away."
Kelly said, "It really wasn't as much of a shock for me to test positive as it was for my boyfriend. After he tested positive, I knew I would. I'm 100% certain I was infected by my boyfriend. I found out he had cheated on me and had lied about his sexuality "
She decided immediately that HIV would not defeat her and as a first step, began doing a lot of research to find out everything she could about the disease.
"My doctor recommended immediate medication and I was afraid of the side effects. After my viral load tripled in three months, I began treatment and I've been tolerating the side effects well."
Kelly began to tell people she was HIV positive slowly and sensibly. She said, "I told people I knew and could confide in. I was covered under my parents insurance but went around that through the Ryan White Program until I told them. I didn't want them to find out through insurance."
She found out about a new advertising campaign being launched by the Centers for Disease Control and Prevention (CDC) called "Let's Stop HIV Together" through her local ASO. They were looking for candidates. She believed in the cause (which is to fight the stigma, raise awareness and increase testing) so much, that she decided to go public with her HIV status.
The multi-platform campaign launched in July with one of the main components being YouTube interviews. Kelly is featured with her best friend Sy. Currently, there are over 240,000 views on Kelly's interview alone. If you would like to see it, log on to "http://www.youtube.com/watch?v=AxYRYzQMiek."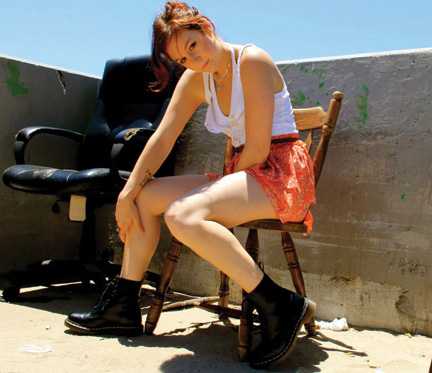 Kelly's advice to anyone newly diagnosed is to do your research and find out all you can about HIV. She suggests doing a lot of reading and suggests a book by Louise Hay titled "You Can Heal Your Life." Possibly most importantly, Kelly says you need to learn to forgive yourself and whoever might have infected you. Kelly says, "I've found it incredibly important in living a healthy life physically, emotionally and spiritually."
Kelly chooses to look at her HIV status as a "Blessing in Disguise."
"I was kind of confused and lost after high school. Before my diagnosis, I never had a plan for life. I am closer to my family and friends now and much more focused."
She's so focused that she has recently signed on with Hope's Voice and has
her first public speaking engagement to increase HIV awareness among college students on November 29th on the California State University – San Marcos campus.
Kelly's short-term plans are to continue public speaking and begin to work with a non-profit. In 5-to-10-years, she wants to start one of her own.
Kelly is proof that while nobody welcomes an HIV positive diagnosis, you shouldn't let it drag you down. Through her speaking, she'll affect countless lives in a positive way.
Copyright 2018, Positive Health Publications, Inc.
This magazine is intended to enhance your relationship with your doctor - not replace it! Medical treatments and products should always be discussed with a licensed physician who has experience treating HIV and AIDS!