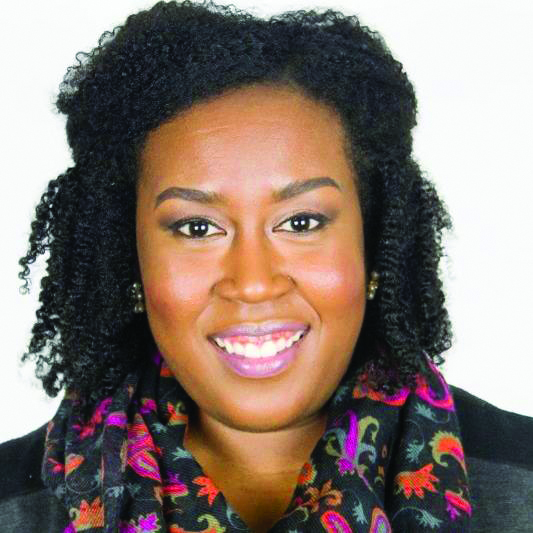 Kamaria's journey with HIV began with a one night stand.
"I was in college and had a one night stand." Kamaria said, "I didn't know it was a risky situation. It was right after 9/11 and everyone was feeling vulnerable. The night was actually amazing, but I never saw the guy again.
"Shortly after that night I got very sick. I was sick for about 2-months and lost about 30-pounds but it didn't linger after that and I got better."
About a year and a half later, Kamaria met someone else on a website, they had a relationship and she became pregnant. She said, "I was still in college and had to leave to go back home. I was on emergency Medicaid for expectant mothers. The health department wouldn't see me because they were backlogged with appointments. Primary care/OBGYN wouldn't take me when I went for an appointment because I was too far in my pregnancy. So, I didn't have access to doctor's check-ups, vitamins or anything." She delivered her daughter all natural.
"Because I didn't have any prenatal care, they had to run a lot of tests when I was at the hospital. After I gave birth, I got a message to go to the doctor and not to breastfeed. My mom took me to the doctor's office and I sat down with my OB/GYN who was going through the test results. When she said I tested positive for HIV, she looked like she was about to cry.
"She said all positive things about how I could live a long life and everything but I didn't believe her. I thought I was dead. I began to make a funeral plan. Instead of drawing up a will, I began to write a book to give to my daughter so she would know how much she meant to me." Kamaria said.
Kamaria continued to have her daughter tested and the tests continued to be negative. She said, "A year goes by and my daughter is still negative and I'm still alive. That freed me to some degree.
"I had disclosed to my mom and grandmother and also to a guy I was dating. I thought at the time he was staying with me out of sympathy but he helped me know everything would be alright. We eventually broke up - not a bad breakup, in fact we're still friends today but it kind of released me. I was able to get out and disclose my status. That was in 2007."
Kamaria became an activist through a blog. She says, "I dove right in and tried to make a difference. I did anything I could think of or was asked of me. Being HIV-positive has helped me in some ways. It helped me to become stronger, I'm a 'recovering shy person.' It's also allowed me to meet people I would have otherwise never met and I take better care of my health."
Her advice to anyone newly diagnosed is, "First, feel how you feel - guilty, angry. Your feelings are there for a reason - just don't live in it. Be okay with not be
ing okay.
"Also, get with a healthcare provider who can not only help but who you can get along with. There are a lot of questions people with HIV need to have answered. I actually go to appointments with people who live close to me and need help with the visits."
Kamaria's goal and hope for the future is both grass roots and global. She says, "I'm on a journey for a cure. I'd love for my county to have more resources. I'm 15-years into my diagnosis and I want to establish a medical facility that's all-encompassing for anybody...anybody with HIV. I believe there will be a cure in my lifetime."
Recently named on the 2017 Healthline HIV Influence Honors List for "Best Advocate for Female HIV Health, "Kamaria works through her developing community based organization, emPOWERed Legacies and provide tools that will help her community towards embracing healing, giving inspiration and living victorious with HIV. Through her public speaking, one on one peer counseling, workshop developmen, social media outreach, and program consulting, Kamaria emphasizes empowerment, sexual responsibility, and development of spiritual principles for individuals all over the world.
For more about Kamaria Laffrey, please visit kamaria.org.
Copyright 2018, Positive Health Publications, Inc.
This magazine is intended to enhance your relationship with your doctor - not replace it! Medical treatments and products should always be discussed with a licensed physician who has experience treating HIV and AIDS!