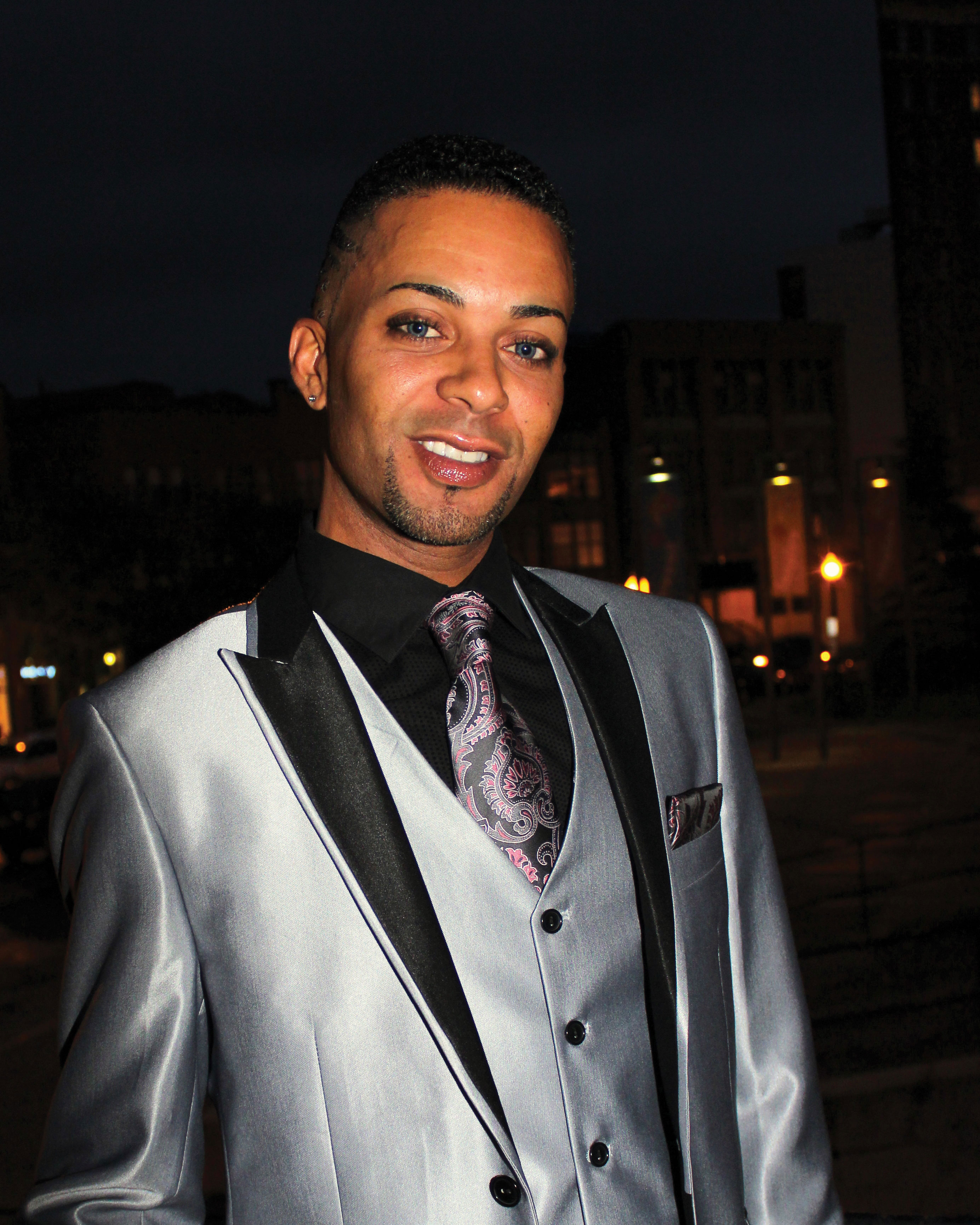 Josh King grew up in Dewitt, New York, a suburb of Syracuse. He describes his upbringing as "Interesting."
The stereotypic "Latchkey" kid, he was raised by a hard-working single mom with two siblings also in the home. Josh said, "My mom worked two jobs and put herself through school to get the family off welfare. My sister was 5-years and 1-day older than me and my brother was much older, he actually moved out of the house when I was 3."
With his mom always working away from home and the age differences with his brother and sister, it made for a lonely childhood. Unfortunately, with nobody around to watch his back, it also made for a tough one.
"I went to school with a lot of 'legacy children' and kids of doctors and lawyers. I got along fine at school. It was when I got off the bus back in my neighborhood that I had problems. Being mixed-race, it was like I was never white enough or black enough. I was getting jumped and beat up by a group of kids." He said.
Josh was about 12 when the abuse from the neighborhood bullies came to a head. "I came home crying and beat up and my sister and her boyfriend happened to be home. Her boyfriend asked me why I was crying and I told him what had been happening. He told me that all I had to do was pick out the biggest one and fight him. I remember telling him that I couldn't because there were too many of them." Josh continued, "Then one day, I was jumped again and the next thing I knew, I was wailing on this kid who was about 6-feet and 200-pounds. That was like Independence Day for me - I didn't have to run anymore."
He became bolder but he still had deep feelings of abandonment and loneliness. At the same time, about 12 or 13, he began to be sexually active with girls his own age. He also began to be sexually active with older men.
Josh says, "I always got along better with older people anyway. I started hooking up with older guys through chat rooms and places like that. They gave me money and gifts and I felt comforted through that. I didn't know it at the time, but it started a fire that was going to get out of control."
He was living a double life. He said, "By high school I knew I was gay but I still had girls around. Nobody knew about the hook-ups I was having with the older guys. A lot of them were married, had kids, everything was on the down-low.
I had this money and things, I was a good looking guy and I became arrogant. I lost a lot of friends that I'd made because of that. I also didn't respect authority and was very self-centered. In reality, I know now that I really didn't respect myself."
After high school Josh was accepted and received a scholarship to Cazenovia College in Cazenovia, New York and studied fashion design. At Cazenovia, he was accepted and even popular because of the same attitude that lost him friends in high school. The not respecting authority and rebel swagger had fellow students respecting him. All the while though, Josh was a good student. He excelled at fashion design, received his Associate's Degree in 2001 and was encouraged by his instructors to go into the fashion industry.
Josh said, "I was still arrogant. As part of my graduation requirement, I had started a couture business called Masking & Kompany. The significance of the name is a play on my last name as well as that I've been wearing a mask my entire life. I began designing some couture for prom dresses and wedding parties."
While designing for his company, Josh says he essentially began prostituting himself again and stripping at a club back in Syracuse.
"I began making a lot of enemies," he said, "I went back to 'Josh The Jerk.' I was dating two guys at the same time and they were dating too - there was sex, sex, sex and drinking, ecstasy, cocaine, weed and I had no respect for anybody or anything."
While stripping at the club, drinks weren't allowed in the dressing room, they had to be left on a table just outside the dressing room door. One night Josh explained that some of the guys started getting sick in the dressing room. He didn't so he wasn't really personally concerned. After the club closed, he went to a party. It was there that he started to get sick. Someone had spiked the drinks with GHB or something similar.
"They took me out of the party for air and there was a guy at the party that was kind of out. I had been with him before and he always wanted to have unprotected sex. I was always careful to have protected sex." Said Josh, "The guy said he'd take me home from the party. That was a Thursday night. When my mom was getting around for work on Friday morning, I wasn't there which wasn't too unusual. She opened the front door and there I was on the porch. I had been physically abused and basically raped."
Josh woke up three days later and his mother told him how she had found him but that was really all she knew. With the help of a friend, he was able to piece the night together.
"That's when I knew I had HIV." He said.
Even though he knew in his heart that he was infected and his body told him something was wrong, he resisted getting tested. He became sick and his boss told him to go to the doctor. At the doctor's office was a nurse that he knew from the club. The nurse recommended that he get tested. Finally, Josh decided to get tested and two of his good friends went with him.
"I had to wait 2-weeks for the results." Josh said, "I was drunk and high the whole time. I went back and they called my number. It was anonymous so no names, just numbers were used. The woman didn't say anything, she just slid me the paper. 'Positive' was checked. I thanked her and walked out.
I was so calm walking out that my friends thought it was good news. As soon as I got outside, I just burst into tears."
Josh then began a downward spiral that now included Crack. Doctor's recommended that he start on HIV meds and he refused. He was battling demons from his past that brought on deep clinical depression coupled with the anxiety of his current situation and he wouldn't let anyone in to help him. He simply wanted to die and attempted suicide.
Things started to change for Josh when a friend told him that one day he was going to have to come to grips with the fact that he was positive. He began going to an anonymous therapy center called The Living Room and was consoled by many of the people that he knew and had been denying his status to for so long.
He began taking HIV medication and took ownership of his HIV status. While Josh continued on and off over the years to have issues with trust and anger as many do who are victims of abandonment and rape, he began counseling for that too.
"I began to educate myself and began speaking. I became an advocate and tried to use what had happened to me to educate others. I started talking about date rape, knowing your partners, knowing their status and getting tested with them. It was frustrating that nobody was talking about it. In schools, I'd have a list of things I couldn't say - a lot of which really needed to be said."
In part due to being censored, he became temporarily burned out on speaking. He said, "My life had become HIV and I needed to start a new chapter. I went back to Cazenovia and got a second degree." Yet while there, he either founded or became involved in several programs and initiatives to educate students about HIV and safe sex that many college students and especially incoming freshmen are naive. Josh was inducted into the Honor Society upon graduation for his dedication and leadership in HIV while at Cazenovia.
Josh says now, at 33, he is at a point where he is more actualized and able to better deal with things. He is doing one-on-one counseling and mentoring, is very much into his church and is beginning to rebuild the brand of his fashion company.
He said, "I've found that there's many chapters to my story. Right now I'm dedicated to fashion, faith and family."
Copyright 2018, Positive Health Publications, Inc.
This magazine is intended to enhance your relationship with your doctor - not replace it! Medical treatments and products should always be discussed with a licensed physician who has experience treating HIV and AIDS!