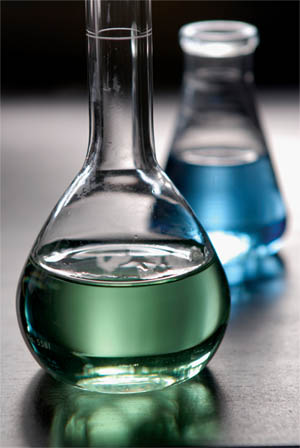 Does it seem like a long time since the Food and Drug Administration approved a new HIV medication? It has been! There hasn't been a new drug brought to market in more than two years.
But that doesn't mean there's nothing in the pipeline. There are reportedly 60 new drugs currently in development - some of them pretty close to approval. Here are just a few of the most exciting candidates.
Drug Name: Cobicistat (GS-9350)
Developer: Gilead Sciences
You may be surprised to learn that one of the more interesting drugs in the pipeline has no effect on HIV. Instead, it is a "booster" drug, or pharmacokinetic (PK) enhancer, called Cobicistat (GS-9350), under development by Gilead Sciences. Cobicistat functions in a similar way to Norvir. It "boosts" other drugs - especially protease inhibitors - in your bloodstream, making them longer-lasting and more effective. If approved, it will be the first alternative to taking low-dose Norvir to "boost" other drugs. Hopefully, it will have fewer side-effects than Norvir.
Cobicistat is currently in two Phase 2 studies. One compares a once-daily, four-drugs-in-one "quad" pill consisting of Cobicistat, Elvitegravir (see below), and Truvada with the current once-daily three-drugs-in-one champion, Atripla. 24-week data suggests that the GS-9350 "quad" works as well as Atripla.
Another study tests Cobicistat as a "stand alone" booster in comparison to Norvir. It compares Cobicistat-boosted Reyataz and Truvada with Norvir-boosted Reyataz and Truvada. They seem to be similarly effective at 24 weeks.
---
Drug Name: Elvitegravir
Developer: Gilead Sciences
Elvitegravir is a new integrase inhibitor (same class as Isentress) being developed by Gilead Sciences. It is currently in Phase 3 trials - typically the last step before being submitted for approval by the FDA.
Elvitegravir needs to be "boosted" to be fully effective. Norvir was used as the booster in early studies, but the drug seems destined to come to market as part of a once-daily, four-in-one "quad" pill with Cobicistat as the booster and Truvada rounding out the regimen.
---
Drug Name: Rilpivirine (TMC-278)
Developer: Tibotec
Rilpivirine is a second generation non-nucleoside reverse transcriptase inhibitor (non-nuke or NNRTI) being developed by Tibotec. It is currently in Phase 3 trials. Like Intelence, Rilpivirine seems to be active against HIV strains that are resistant to other NNRTIs. Tibotec has announced that it plans to file for FDA approval of Rilpivirine this summer.
Rilpivirine is expected to be a once-daily drug, and Tibotec is working with Gilead Sciences to create a fixed dose, once-daily, all-in-one pill combining Rilpivirine with Truvada. This once-daily fixed dose tablet would compete with Atripla, currently the only once-daily, all-in-one pill on the market. Tibotec and Gilead are expected to file for approval of this new all-in-one pill this fall.
---
Drug Name: RDEA806
Developer: Ardea
RDEA806 appears to be active against HIV strains resistant to Sustiva. It is currently in phase 2 trials.
---
Drug Name: GSK 2248761
Developer: ViiV Healthcare.
GSK 2248761 (also called IDX899) seems to be less susceptible to resistance Sustiva and Viramune.
---
Drug Name: S/GSK1349572
Developer: Shionogi/ViiV
S/GSK1349572 (called "572" for short) is a once-daily next-generation integrase inhibitor that does not require a booster. It is currently in phase 2 trials.
---
Drug Name: Bevirimat (PA457 or MPC-4326)
Developer: Myriad Pharmaceuticals
Bevirimat is one of two drugs in a new class called "maturation inhibitors" under development by Myriad Pharmaceuticals. It is currently in phase 2 trials.
---
Drug Name: Vivecon (MPC 9055)
Developer: Myriad Pharmaceuticals
Vivecon is the other maturation inhibitor under development by Myriad. It is also in Phase 2 trials.
Of course, there's no way to predict when - or even if - any of these drugs will come to market. Ten or 15 years ago, it is likely that all of them would have been put on the fast track for expedited approval by the FDA. But that doesn't happen as much today. With so many good HIV medications already available, the bar has been raised very high, and a new drug really has to prove itself to be considered for approval.
Still, the sheer number of new drugs in the pipeline raises the odds that new medications will be on the market soon!
Copyright 2018, Positive Health Publications, Inc.
This magazine is intended to enhance your relationship with your doctor - not replace it! Medical treatments and products should always be discussed with a licensed physician who has experience treating HIV and AIDS!