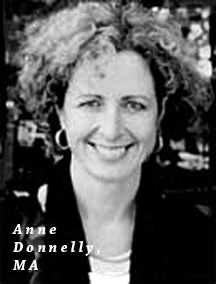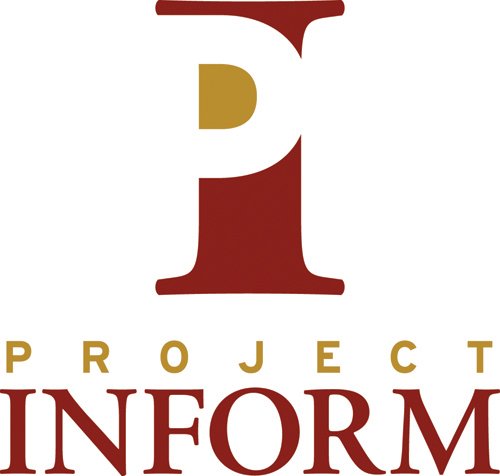 So many of our readers have asked us to include more information about financial assistance and benefits to cover the costs of their HIV treatment that we have added as a new regular column for HIV Positive! magazine, "Ask Anne," written by Anne Donnelly of San Francisco based Project Inform.
About Anne
Anne Donnelly, MA is the Health Care Policy Director at Project Inform. She has acted in this capacity since 2006, before which she was the Public Policy Director at Project Inform for 13 years. She is responsible for ensuring that health care legislation, funding, program policies and reform at the Federal and California state levels reflect the needs of people living with HIV. She works to ensure that people with HIV can access affordable, comprehensive and quality care and treatment, with a strong focus on the most vulnerable in the epidemic. She also participates in community organizing efforts, enabling people affected by HIV to have a voice in the policies that affect their lives. In addition she works to educate providers and people with HIV about complex health care systems, how to navigate them and access health care benefits. Prior to joining Project Inform, she worked in a variety of non-profit and for profit organizations and has volunteered for many years in education reform efforts. Ms. Donnelly has worked in the health policy field for more than 17 years, in the HIV field for more than 20 years and has a Master's degree in Psychology, with a focus in Organizational Behavior.
About Project Inform

Project Inform was founded in 1985 to promote the ideas that people with HIV/AIDS should be thoroughlyempowered and educated in order to make sound decisions about their healthcare and be actively consulted in the process of developing treatments for HIV infection. Equally as important, over the past 4 years, they have included hepatitis C care and treatment issues in their advocacy portfolio.
Project Inform is staffed by independent advocates widely respected for having helped speed dozens of safe andeffective HIV medications to market. Hundreds of thousands of individuals have learned aboutHIV and HCV care and treatment from Project Inform. Through their 26-year history, they've ensured adequate government funding for health care programs including Ryan White and ADAP that serve the sickest and poorest people with HIV and/or HCV.
Project Inform deliberately focuses their efforts on issues that few other agencies address. Currently, they fight the HIV and hepatitis C epidemics by assuring the development of effective treatments and a cure, supporting individuals to make informed choices about their health, advocating for quality, affordable health care and promoting medical strategies that prevent new infections.
Copyright 2018, Positive Health Publications, Inc.
This magazine is intended to enhance your relationship with your doctor - not replace it! Medical treatments and products should always be discussed with a licensed physician who has experience treating HIV and AIDS!