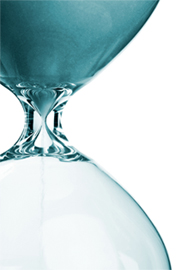 It's hard to believe, but 30 years ago, no one in the world had heard the words "HIV" or "AIDS."
Then the world changed forever. On June 5, 1981, the Centers for Disease Control and Prevention (CDC) reported a cluster of five gay men in Los Angeles who died of a rare form of pneumonia called Pneumocystis carinii pneumonia (PCP). Soon, similar clusters of PCP and a rare cancer called Kaposi's sarcoma were reported, primarily among gay men in major metropolitan areas. The new disease underlying these diseases didn't even have a name. Since most of the victims were gay, it was called "Gay cancer" or "Gay-related Immune Disorder (GRID)."
Researchers soon realized the new disease was not gay-specific, so the name AIDS – Acquired Immune Deficiency – was adopted.
And what followed can only be described as a reign of terror. It would be six years before the first medicine for HIV was approved by the FDA, and 15 before the first really effective treatment was discovered. During those bleak 15 years, most people with AIDS simply died. Gay men who were of age at that time remember going to a funeral every week. Hospitals all had AIDS wards filled with the dying. Hospices sprang up to take care of the overflow.
Everything changed in the winter of 1995/1996. By then, there were a handful of drugs approved for the treatment of HIV, and scientists found that combining three or more into a drug "cocktail" could stop HIV in its tracks. News reports at the time talked about the "Lazarus effect," people literally a week away from death who were able to leave the hospital after starting the new treatment. Death rates from AIDS dropped dramatically throughout the developed world.
But it wasn't clear sailing – by any means. The first AIDS "cocktails" often required the patient to take as many as 30 pills a day. Some had to be taken with food, others on an empty stomach. Some had to be taken twice a day, some every eight hours. Juggling the requirements of the medications was a full-time job. And the side-effects could be severe.
Gradually, new and better medications were introduced. Proven medications were combined into one pill, reducing the pill burden of HIV care. In 2006, the first pill that combined a complete, effective, easy-to-tolerate HIV cocktail into one pill, taken just once a day, was approved. It is called Atripla.
But HIV has not been beaten – not by a long shot.
There still is no cure for HIV. Modern medications can keep HIV from making you sick indefinitely. But they cannot eradicate the virus from your body. If you ever stop taking the medications, your HIV will come roaring back.
There is no vaccine to keep people from getting HIV in the first place. Despite heroic efforts to find one, an effective vaccine is still just a dream.
And despite the billions of dollars that have been spent to combat the disease, there are still millions of people in the developing world who need HIV medications and cannot get them. Even in the United States, there are currently more than 8,000 people on waiting lists for the AIDS Drug Assistance Program (ADAP) due to under-funding.
Unfortunately, polls show that most Americans no longer consider AIDS a "major problem." They are wrong. AIDS has killed 25 million people since that first CDC report in 1981. There are currently 33 million people living with HIV, including 1.1 million Americans. Although AIDS-related deaths and new infections are both declining, they still number in the millions, worldwide.
---
An AIDS Timeline
1930s
Researchers believe that the Simian Immunodeficiency Virus (SIV) jumps to humans in central Africa. The human form of the virus ultimately becomes HIV-1.
1960s
Scientists believe that a variant of SIV transfers from the Sooty Mangabey monkey to people in West Africa. This becomes HIV-2.
1981
The Center for Disease Control and Prevention (CDC) reports a cluster of five men in Los Angeles, "all active homosexuals," with Pneumocystis carinii pneumonia (PCP). At the time, this form of pneumonia was so rare that five cases in a year in the entire United States would have raised a red flag. This is the first official record of disease caused by what would come to be known as AIDS, and June 5, 1981 –the date of the CDC report - is widely considered to mark the start of the AIDS pandemic.
1982
At a meeting in Washingon, DC, on July 27, the term AIDS (Acquired Immune Deficiency Syndrome) is proposed to replace GRID (Gay-related Immune Deficiency), since it was now known that the new disease was not limited to gays.
Gay activists start the first AIDS advocacy groups.
1983
Luc Montagnier and Francioise Barre-Sinoussi at the Pasteur Institute in Paris isolate a retrovirus that kills T-cells from a gay HIV patient. They would later find the same virus in additional gay and hemophiliac patients with AIDS. Independently, UCSF researcher Jay levy isolates what he calls "AIDS-related virus." This virus would later be named the Human Immunodeficiency Virus (HIV), the cause of AIDS.
1985
The FDA approves the first AIDS antibody screening tests for use on all donated blood and plasma for transfusions.
Rock Hudson dies of AIDS on October 5. He was the first major celebrity to publicly admit having AIDS.
AmFAR, the American Foundation for AIDS Research, is founded with Elizabeth Taylor as spokesman.
The first International AIDS conference is held in Atlanta, GA.
1986
Attorney Geoffrey Bowen is fired by his law firm after AIDS-related Kaposi's sarcoma lesions appear on his face. He sues the firm for discrimination. His true story inspired the movie Philadelphia.
1987
Retrovir (AZT) is approved by the FDA. Originally developed as a potential cancer drug, it is the first medication approved for the treatment of HIV.
The United States prohibits entry to people with HIV.
Liberace dies of AIDS.
1988
The first World AIDS Day is held on December 1.
1990
Ryan White, an American with hemophilia, dies at the age of 18 of AIDS he contracted through a blood transfusion.
Congress enacts the Ryan White Comprehensive AIDS Resources Emergency (CARE) Act, the United States' largest federally-funded health-related program (apart from Medicare and Medicaid.)
1991
Freddie Mercury, lead singer of the British rock band Queen, dies on November 24, at the age of 45, of bronchial pneumonia resulting from AIDS.
NBA star Magic Johnson announces that he is HIV-positive.
Videx is approved by the FDA.
1994
Zerit is approved by the FDA.
1995
Invirase and Epivir are approved by the FDA.
Toward the end of the year, it is discovered that Highly Active Anti-Retroviral Therapy (HAART) – involving a "cocktail" of three or more HIV medicines – can stop HIV in its tracks. Word spreads rapidly, and death rates due to AIDS plummet in the developed world.
1996
Viramune, Norvir and Crixivan are approved by the FDA.
1997
Combivir, Rescriptor and Viracept are approved by the FDA.
1998
Ziagen and Sustiva are approved by the FDA.
2000
Trizivir and Kaletra are approved by the FDA.
2001
Viread is approved by the FDA.
2003
Emtriva, Reyataz and Lexiva are approved by the FDA.
2004
Epzicom and Truvada are approved by the FDA.
2006
Atripla is approved by the FDA. It is the first drug to combine a complete, effective three-drug "cocktail" into a single pill, taken just once a day.
2008
Luc Montagnier and Francoise Barre-Sinoussi are awarded the Nobel Prize in medicine for the discovery of HIV
2010
President Obama reverses the U.S. policy of not admitting people with HIV to the United States.
---
Copyright 2015, Positive Health Publications, Inc.
This magazine is intended to enhance your relationship with your doctor - not replace it! Medical treatments and products should always be discussed with a licensed physician who has experience treating HIV and AIDS!