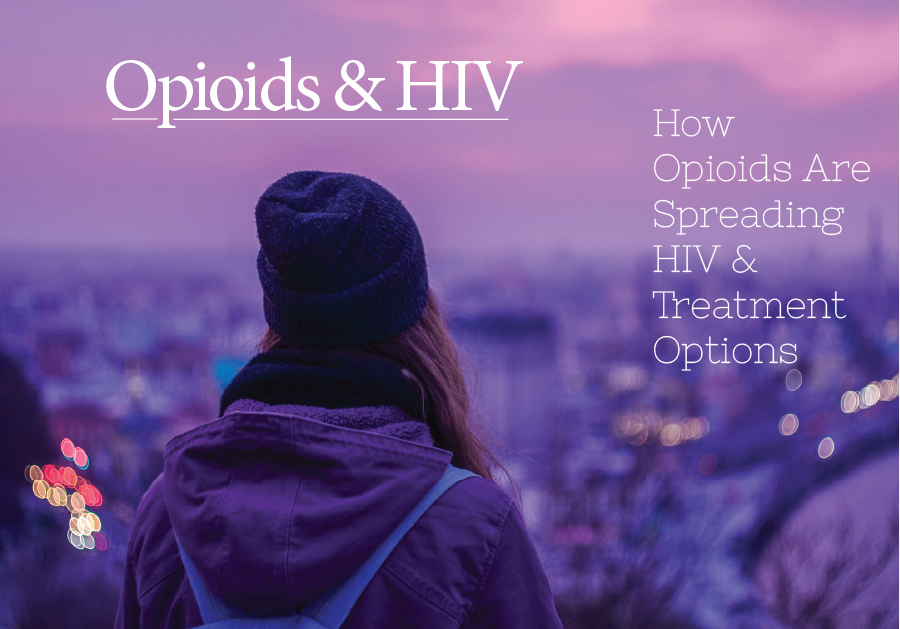 Opioids are a class of drugs that include the illegal drug heroin, synthetic opioids such as fentanyl, and pain relievers available legally by prescription such as oxycodone (OxyContin), hydrocodone (Vicodin), codeine, morphine, and many others.
Opioids are a highly addictive class of drug. Many who are addicted became and become addicted initially through accident or injury with opioids that were prescribed legally by their treating physician.
When the legal prescription runs out or when the habit/addiction grows to the point where someone can no longer legally acquire or afford the "safer" and "measured" prescription drug, many people turn to heroin. Heroin is illegal, uncontrolled - in this case meaning there is no oversight in production so almost anything can be used in the manufacture - and can cause overdose and death.
This drug problem is so widespread, on August 10, 2017, Donald Trump declared the opioid crisis a national public health emergency.
While heroin can be smoked and "snorted" a common method of introducing the drug to the system is using a needle and syringe or "shooting" it.
This is where the opioid addiction epidemic meets the spread of HIV head-on.
According to a recent article in the HuffPost, IV opioid drug use has spurred an increase of HIV-positive diagnoses in Lowell and Lawrence, Massachusetts. Between 2015 and 2018, there were 129 new HIV cases linked to drug use in the two cities, according to preliminary results from a joint investigation by the Massachusetts Department of Public Health and the U.S. Centers for Disease Control and Prevention. By comparison, from 2012 to 2014, an average of just 41 cases of HIV linked to injection drug use were diagnosed per year in the entire state of Massachusetts.
Obviously where IV opioid use and HIV infection spread is with sharing dirty needles and it's easy to say, "Well everybody knows that," but some people don't know that. Others are desperate to get their fix so they won't get sick from withdrawals (which are severe) so they share a needle and many don't know they or the person they're sharing the needle with are HIV-positive.
While we certainly don't condone the use of illegal drugs of any kind and if you're HIV-positive, you should be keenly aware that any drugs you use that are not prescribed by your HIV specialist can adversely effect your HIV regimen, if you are using IV drugs and can't get clean for the time at hand, please use clean needles!
Currently there are 27-states that have legal syringe exchange programs (those states can be found here http://opioid.amfar.org/indicator/SSP_legality.) In those states, there are 318 individual syringe programs (those programs are be found here http://opioid.amfar.org/indicator/num_SSPs.)
If you are an IV drug user and don't know your HIV status - GET TESTED! The best thing you can do for yourself if you are addicted to opioids and are HIV-positive is to get clean!
Getting clean isn't easy and with opioids you most likely can't do it alone. There are currently several anti-withdrawal drugs on the market and a physician can determine which might be right for you - it's not just methadone anymore!
You'll also want to look into rehab. Again, there are several options to consider here too and we've listed some you might want to consider.
Treatment Types
There are a wide variety of treatments available to those struggling with addiction. Some of these include inpatient treatment centers, sober living homes, outpatient treatment centers and many counseling services tailored to overcoming addiction. When choosing a facility and treatment plan, it is important to consider your own personal circumstances and variables, along with affordability, quality, and effectiveness.

Inpatient Care
Inpatient care is when the individual lives at the treatment center. There are both long and short-term residential inpatient care facilities which focus on recovery without any outside distractions. Inpatient facilities are also helpful if the individual needs a medical detoxification, as they can safely detox under 24-hour medical supervision. Detoxification is the process for which the body gets rid of the substances, which is the beginning of becoming clean and sober.

Sober Living Homes
Sober homes, also known as halfway houses and sober living houses, are a great transition from an inpatient rehab to normal everyday life. These sober homes help the individual to adjust to everyday life while working toward rehabilitation. Those living in sober homes often make positive friendships who reinforce the same goals in themselves and others.
Outpatient Care
Outpatient care is when the individual does not live at the rehab where they are receiving treatment. These outpatient facilities vary in terms of the individual's needs, and can be as intensive as a partial hospitalization, or as casual as attending counseling sessions and meetings. This allows the individual to live at home while recovering and go about their daily life, while also working on sobriety.

Counseling
Overlapping with outpatient care, counseling is a great option to use before, during and after rehabilitation. These therapy sessions are often around one hour in length, and can be worked into the individual's schedule. These therapists have plenty of education and experience in this area and can help tremendously. Counseling often takes place in group, individual, or family sessions.
Group counseling sessions are when a group of individuals in similar situations share their personal experiences with one another in a supportive setting to help others in their recovery. This helps the individual to watch others set and achieve goals and reach milestones in their recovery. This gives the individual a sense of community and a support group full of others who understand what they are going through.
Individual counseling sessions are when the individual is one on one with a therapist who specializes in substance abuse and addiction. These professionals can help the individual to build the skills they need to stay sober through all of life's challenges. In these sessions, the therapist will use a combination of techniques to help the client; motivational techniques, skill building, behavioral therapies, role playing, among others.
Family counseling sessions are when the therapist meets with the individual's family. These sessions aim to support the individual, build trust, and identify problematic behaviors or dynamics within the family unit. The therapist also educates the family on addiction overall to help build an understanding and empathy for the individual.
To find a facility or group go to your local ASO or online at https://www.samhsa.gov/.
Copyright 2018, Positive Health Publications, Inc.
This magazine is intended to enhance your relationship with your doctor - not replace it! Medical treatments and products should always be discussed with a licensed physician who has experience treating HIV and AIDS!