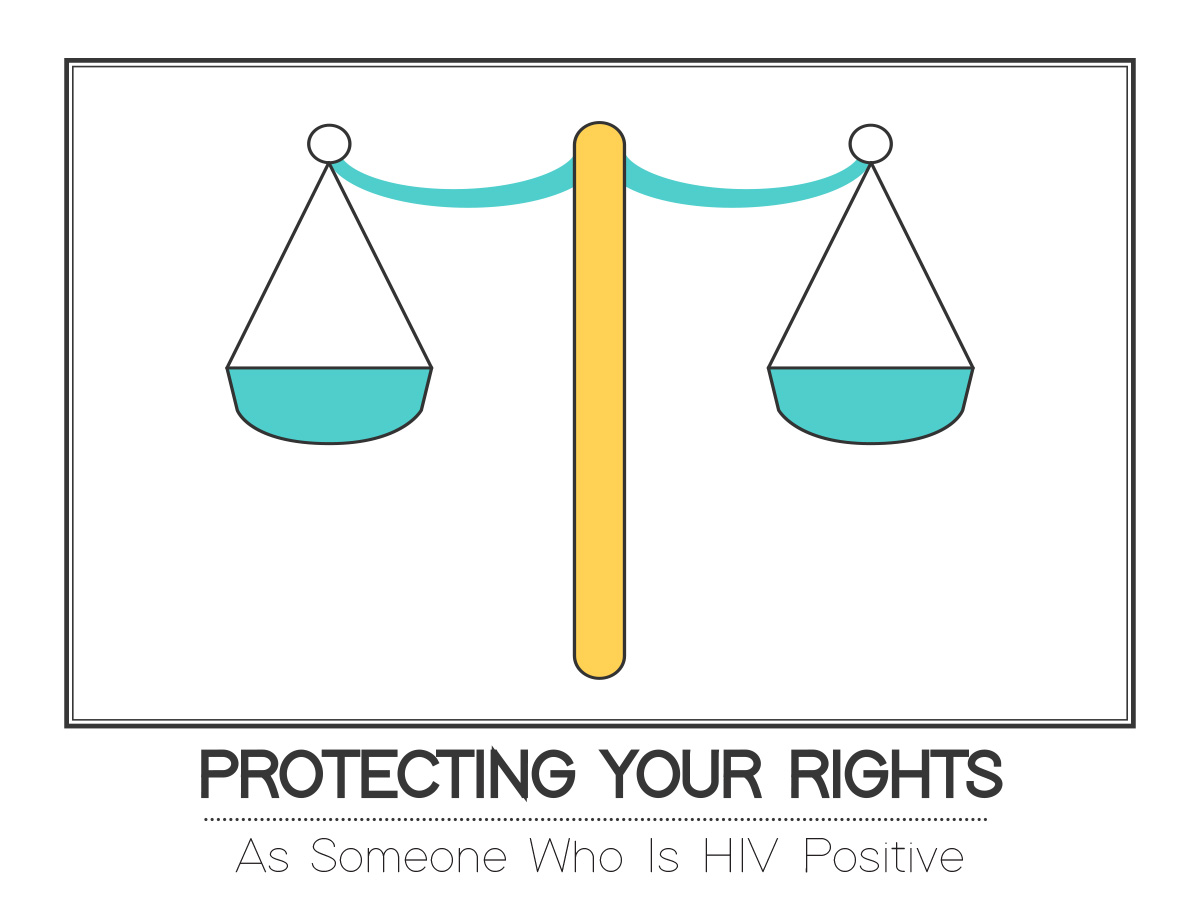 Your rights as an HIV positive person are protected in the workplace by the Americans with Disabilities Act (ADA) that was passed by Congress in 1990. But, did you also know that the ADA goes beyond the workplace to protect you from discrimination in other places?
The ADA guarantees equal opportunity for individuals with disabilities—including persons with HIV —in public accommodations, employment, transportation, state and local government services, and telecommunications. So it reaches beyond employment to protect your rights. The U.S. Department of Justice, Civil Rights Division specifies:
State and Local Governments
The ADA applies to all state and local government programs, actions, and services. State and local governments include a wide range of entities and services, such as public schools, county hospitals, emergency responders, and county recreation centers. State and local governments must reasonably modify their policies, practices, and procedures. In addition must provide auxiliary aids and services necessary for effective communication and must make programs, services, and activities accessible to individuals with disabilities.
Health Care Providers
A health care provider, whether public or private:
*May not refer a patient with HIV or AIDS to another provider simply because the person has HIV or AIDS.
*May refer a person who requests or requires treatment or services outside the provider's area of expertise.
Exclusion of Individuals with HIV or AIDS
A public or private entity cannot exclude a person with HIV or AIDS unless that person poses a "direct threat" to the health or safety of others. A direct threat analysis must be individualized, finding a significant risk to the health or safety of others that cannot be eliminated or reduced to an acceptable level by reasonable modifications to policies, practices, or procedures.
Filing a Discrimination Complaint with DOJ
If you believe you are being or have been discriminated against because of HIV by a public accommodation or a state or local government, you may file a complaint with the U.S. Department of Justice (DOJ). Individuals are also entitled to bring private lawsuits under the ADA.
To file a complaint with DOJ, visit www.ada.gov/aids (employment-related complaints can be filed with the Equal Employment Opportunity Commission (EEOC))
Complaints may also be sent as
follows:
- By Mail:
U.S. Department of Justice
Civil Rights Division
Disability Rights Section
950 Pennsylvania Ave., NW - NYA
Washington, D.C.20530
- By Fax: (202) 307-1197
Housing
The Fair Housing Act (FHA) prohibits discrimination against individuals with disabilities, including HIV or AIDS. The FHA prohibits discrimination in the sale or rental of housing (such as apartments, houses, mobile homes, nursing homes, assisted living centers, group homes, student housing, and homeless shelters), and in other residential real estate transactions.
Filing a Housing Discrimination Complaint with HUD
For complaints concerning housing-related discrimination, contact the U.S. Department of Housing and Urban Development (HUD) at 800-669-9777 (Voice) or 800-927-9275 (TTY) or visit www.hud.gov/complaints.
ADA INFORMATION LINE
For more information on the ADA and the rights of persons living with HIV/AIDS, call the ADA Information Line to speak with an ADA specialist. Calls are confidential.
800-514-0301 (Voice)
800-514-0383 (TTY)
If you feel that you've been a victim of discrimination because of your HIV status, don't wait too long to act, many discrimination issues have statutes of limitations and you could lose your rights.
Copyright 2018, Positive Health Publications, Inc.
This magazine is intended to enhance your relationship with your doctor - not replace it! Medical treatments and products should always be discussed with a licensed physician who has experience treating HIV and AIDS!